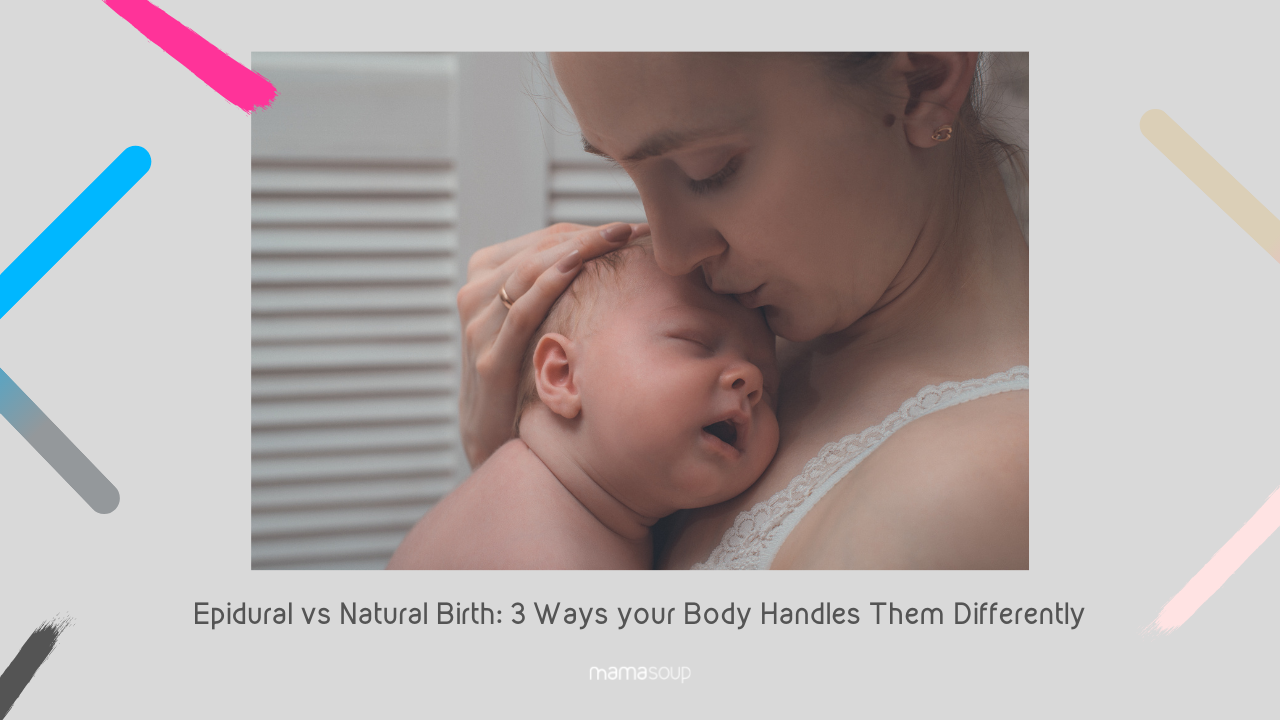 Epidural vs Natural Birth: 3 Ways Your Body Handles Them Differently
I remember the exact moment when I realized that I'd have to get my first baby out of my body. I was about 5 months pregnant and chatting with my Auntie Bette at the table in my parents' kitchen when she said something about birth. I was like,
Oh shitttt….I have to get this baby out, don't I?

So, I did a lot of work to stay calm and get my brain ready for birth.

Now, 31 years and a career in childbirth later, I know about the Fear- Tension- Pain cycle.
Three things that create a loop of unmanageable pain in childbirth.
It's very simple- fear creates tension in your body which makes your perception of your pain elevated. It's a simple concept but it takes a lot of work to master your fears while you're pregnant!
Two ways to become more educated about natural birthing
There are some ways to prepare more for a natural birth. A couple of easy ways that you can do this are by:
Become educated about normal birth
Learning more about normal, unmedicated birth works to reduce your fear of the unknown. Taking a birth class that is specifically geared toward an unmedicated birth can help you build your confidence in your body.
Another way to become more informed about natural birth is by filling in a birth plan. If you're not sure exactly what you want for your birth, you can go through the motions of completing a birth plan to figure out exactly what options you have.
If you're not sure whether you want a natural birth or an epidural, take our quiz and find out in about 3 minutes! Answer the questions and we'll send you a customized plan of options right to your inbox.
(ONLINE QUIZ: WHAT BIRTH OPTIONS ARE AVAILABLE FOR ME?)
Stop listening to other people's traumatic birth stories
Another way is to stop listening to your friends' birth stories or your mom's bad advice because prior conditioning and misinformation can really scare the hell out of you.
When a well-meaning friend, relative or co-worker starts to terrify you with their worst birth story, just politely ask them to stop and tell them you're very sorry for the bad experience they had.

I'm working on an online prenatal class for pregnant women who are interested in having an unmedicated birth, even in a hospital setting. It's based on my clinical experience as a birth nurse and childbirth educator, my support experience as a doula and my personal experience of navigating 2 natural hospital births. Anyone who's done it, knows what a challenge that can be!
Let me know if you're interested in getting on my wait list to learn more!
Post Gallery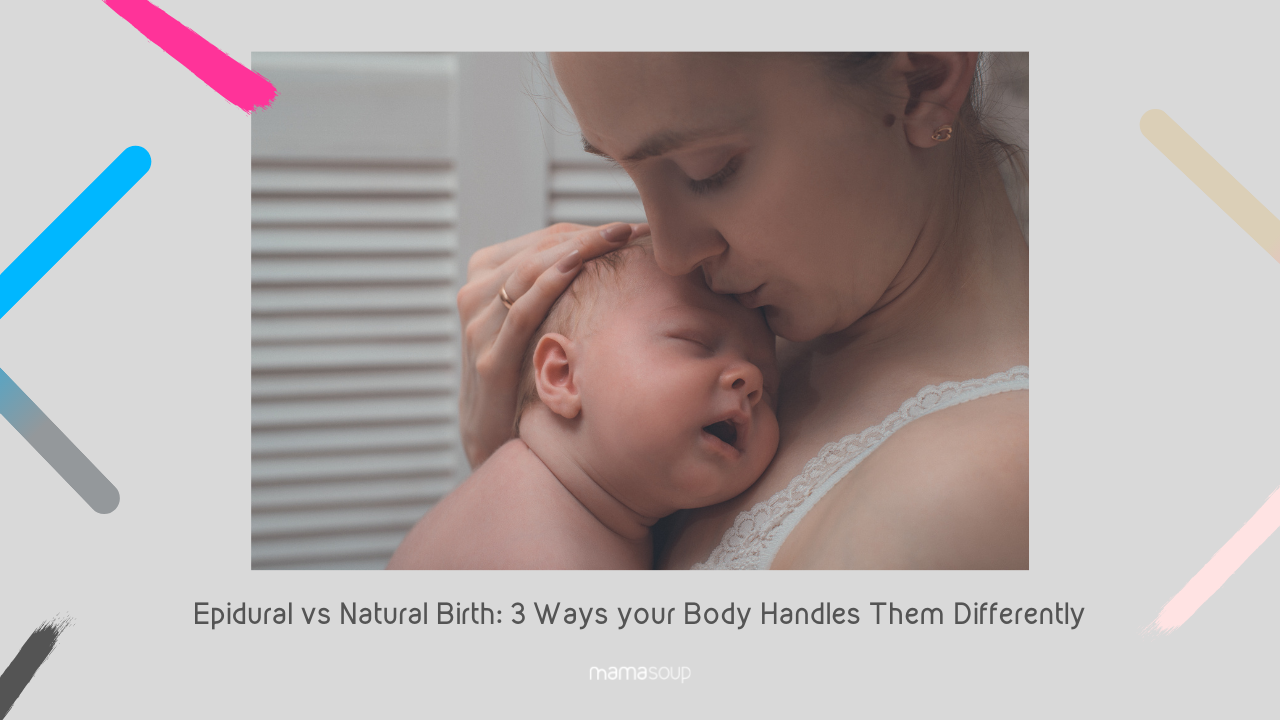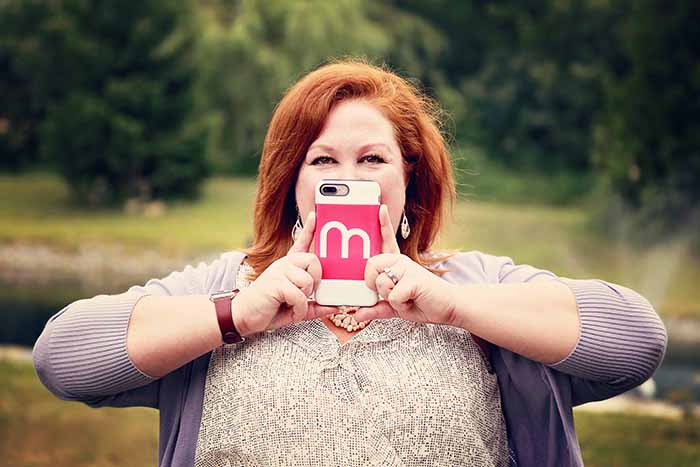 Joanne Ilaqua - CEO of MamaSoup
Hey there, I'm Joanne.
I've spent about 20 years serving women as a nurse, doula and Lamaze educator. I have 4 kids and I know firsthand how lonely and isolating motherhood can be, so I created MamaSoup. I'm mostly known for my love of red wine, spontaneously singing and my confidence in being my true self on social media. When I'm not busy building women up, you can catch me taking Instagram stories of my bulldog Ruby, watching The Handmaid's Tale, playing MUber (Mom Uber) to my kids or vacationing in my favourite town: Cabo San Lucas, Mexico.
I love serving the world by providing a space for moms to connect and support each other. In my opinion, moms are the backbone of communities because they are (literally) raising the future!

As the founder and CEO of MamaSoup, I've been featured on CHEX TV Morning Show, KawarthaNOW, Economic Development- The City of Kawartha Lakes and MyKawartha.

Still with me? Join me over at MamaSoup to keep the conversation going!
Read More