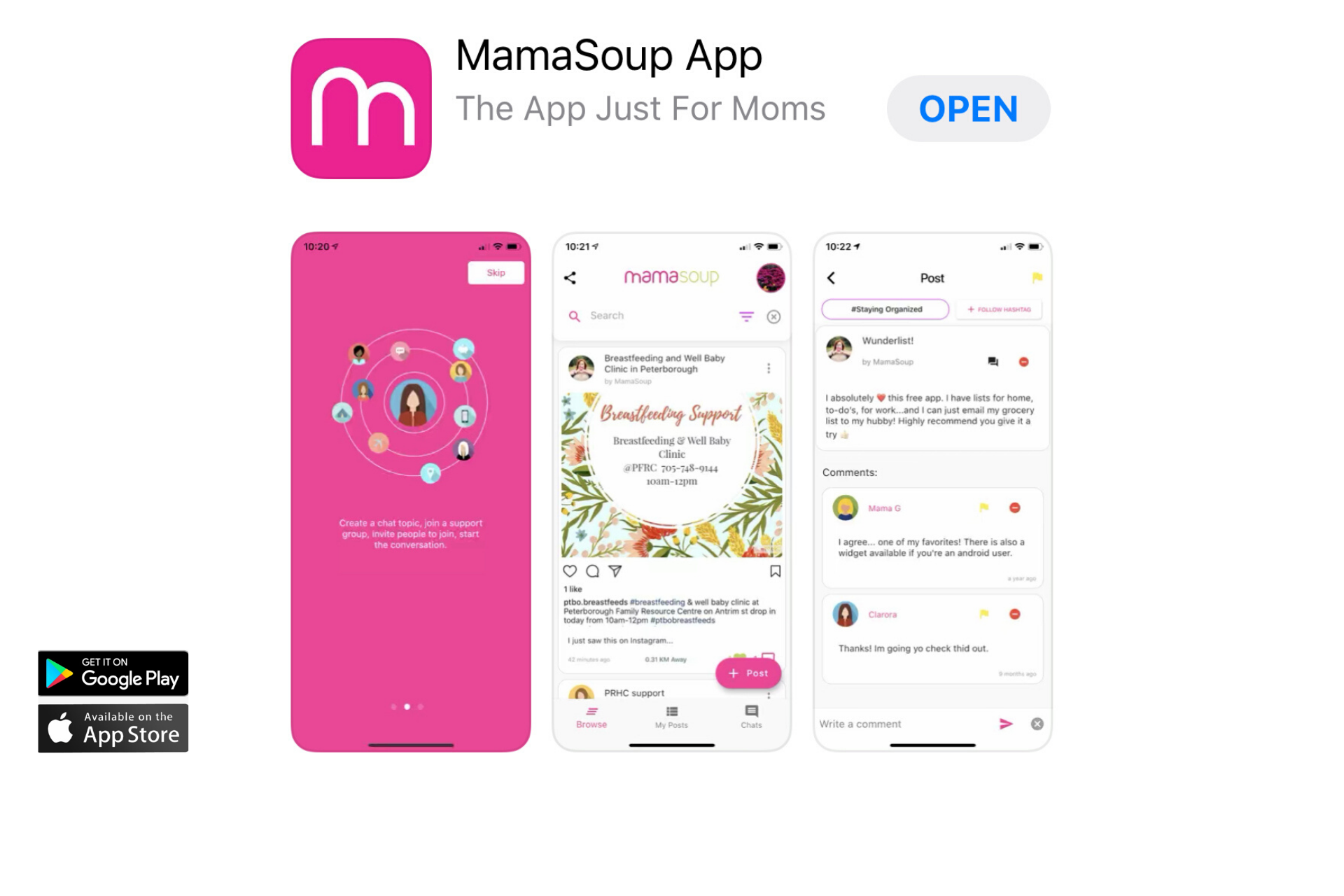 Location-based Mobile App Mamasoup Helps Moms Connect to Their Community to Reduce the Emotional Impact of Social Distancing
MEDIA RELEASE
Location-based Mobile App Mamasoup Helps Moms Connect to Their Community to Reduce the Emotional Impact of Social Distancing
March 26, 2020 PETERBOROUGH, ON - Joanne Ilaqua, the founder of Mamasoup, an app that is a support network for mothers, is working hard to provide online information and tools for women feeling the impact of social distancing.
Ilaqua launched the app in 2018, after having 20 years of experience as a nurse, doula and Lamaze childbirth educator supporting new mothers. Ilaqua is just one of the Innovation Cluster clients based in the City of Kawartha Lakes leveraging the current COVID-19 situation to help the community through their company.
Social distancing is hard for most of us, but the physical, emotional and financial toll of caring for children during a global pandemic is a bigger problem than ever for moms, says Ilaqua.
In 2016, Statistics Canada reported there were 444,700 stay-at-home mothers with at least one child under 16 years old. Various studies have found stay-at-home mothers are more likely to experience worry and depression due to lack of interaction with others outside of family. With the current pandemic, these experiences are likely to increase. Mamasoup helps counter this by providing a mobile community of support.
Mamasoup is available for free download on iOS and Android. Mothers can stay anonymous to encourage sharing whatever is on their minds, while a location-based feature allows them to connect with those in their community if desired.
When social distancing is over, Ilaqua says mothers can use the location feature to meet up with their new friends in real life.
Courses are also available on the platform. Due to the pandemic, many women are unable to get to their prenatal classes. Mamasoup is offering free access to their online course: Your C-Section: Before, During and After until April 2nd, 2020, and will be offered at a 30% discount for the remainder of April 2020.
To encourage new users, Mamasoup is also running cash giveaway contests during March and April for women who download the Mamasoup app and create posts.
Visit www.mamasoup.ca
--END--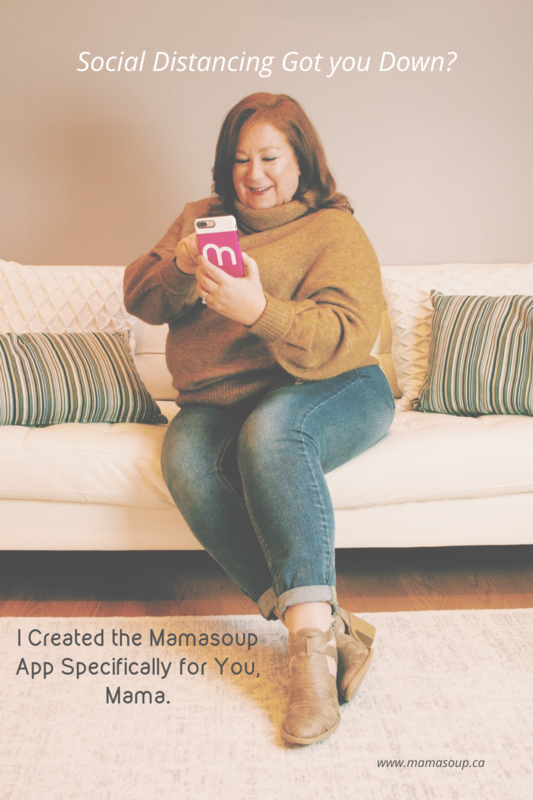 About the Innovation Cluster
The Innovation Cluster is a not-for-profit organization that drives innovative, determined entrepreneurs in the formation and growth of their technology-based companies. Supporting four key sectors, agtech, digital, healthcare and with a strong focus on cleantech, the Innovation Cluster's dynamic programming and mentoring ensures startups find their best path to market.
Our core partnerships include Fleming College, FedDev Ontario, The City of Kawartha Lakes, OMAFRA, The City of Peterborough, Peterborough Region Angel Network, Peterborough Utilities Group and Trent University. Visit www.innovationcluster.ca
Media Contact:
Rosalea Terry
Marketing Manager & Senior Innovation Specialist
Innovation Cluster
705-875-2161
Joanne Ilaqua
Founder and CEO
Mamasoup
(705) 341-4840
Post Gallery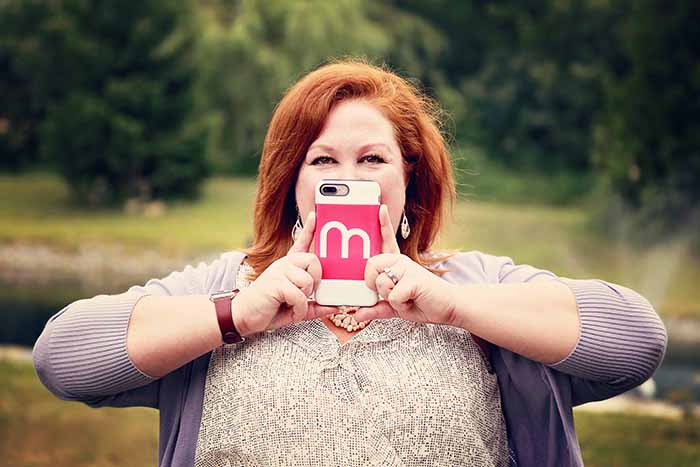 Joanne Ilaqua - CEO of MamaSoup
Hey there, I'm Joanne.
I've spent about 20 years serving women as a nurse, doula and Lamaze educator. I have 4 kids and I know firsthand how lonely and isolating motherhood can be, so I created MamaSoup. I'm mostly known for my love of red wine, spontaneously singing and my confidence in being my true self on social media. When I'm not busy building women up, you can catch me taking Instagram stories of my bulldog Ruby, watching The Handmaid's Tale, playing MUber (Mom Uber) to my kids or vacationing in my favourite town: Cabo San Lucas, Mexico.
I love serving the world by providing a space for moms to connect and support each other. In my opinion, moms are the backbone of communities because they are (literally) raising the future!

As the founder and CEO of MamaSoup, I've been featured on CHEX TV Morning Show, KawarthaNOW, Economic Development- The City of Kawartha Lakes and MyKawartha.

Still with me? Join me over at MamaSoup to keep the conversation going!
Read More