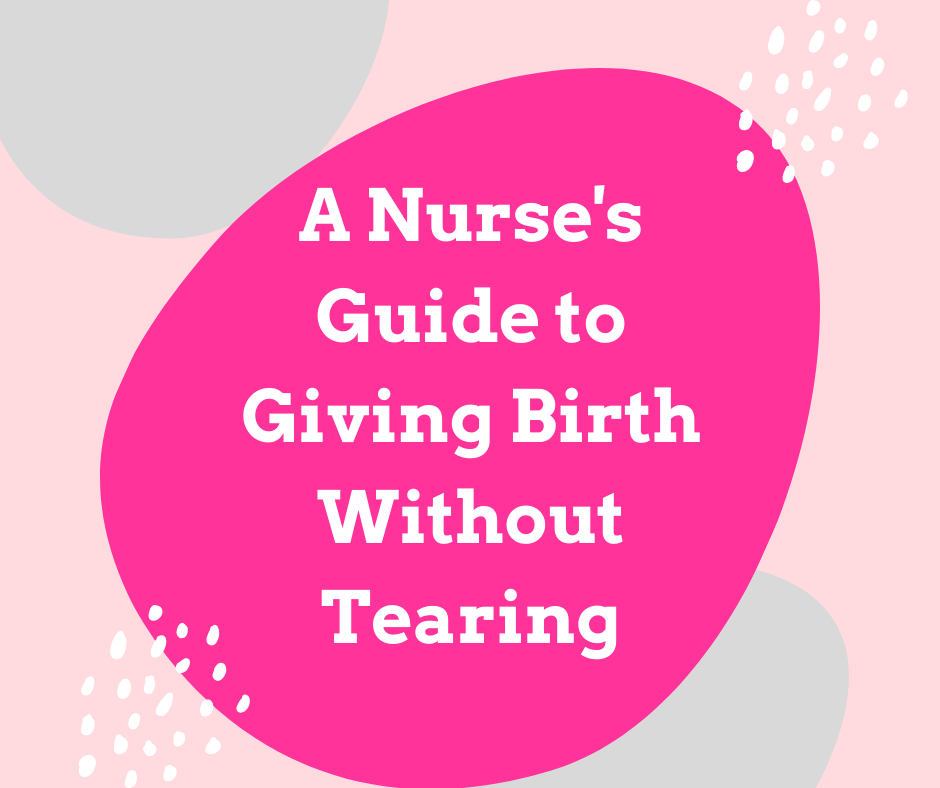 Childbirth: the Stages of Labor and How to Push Without Tearing or Episiotomy
If you're pregnant, you've probably been combing the internet for baby birth videos because you're not too sure what really happens down there or how much childbirth pain you should expect. It defies the mind that you can actually push another human being out of that hole. And how do you do it without completely shredding your lady-bits?
Girl, I totally see you.
Whether you're planning a natural home birth or a hospital birth with an epidural, there are things that you can do to help your baby get into the best position during labour and birth.
Not only is episiotomy and tearing painful and unpleasant, but it can create lifelong problems like painful sex and incontinence from a weakened pelvic floor.
With our new virus-sticken world, a lot of women are planning to give birth outside of the hospital. Research shows us that a normal, low risk birth is safe outside of a medicalized environment. Women have been having normal births at home for years!
I've created this course from 20 years of experience as a Labour and Delivery/Postpartum nurse, a doula and a Lamaze childbirth educator just for you! I've guided many, many women down the path to motherhood, and I'm excited to do it with you online.
After you take How to Push Your Baby Out Without Tearing and connecting with other women, you can expect to feel:
Relieved and prepared. You'll receive information and support that makes you feel empowered. You'll learn practical skills to implement while you're in labour to reduce your chance of perineal tearing and episiotomy.
This course will give you practical skills to have a positive birth and postpartum experience.

Here's What We'll Cover:
Module 1: The Stages of Labour
An overview of the three stages of labour with a particular focus on the three phases of the Dilation stage. In this module we'll discuss the how you may be feeling physically and emotionally during each phase and strategies you can use each phase to help encourage your baby to get into position for birth.
Module 2: The Phases of Pushing
In this module, we discuss the three phases of pushing, what's happening during each and how to work with your body to reduce the need for stitches and panties full of ice-packs after your baby is born.
Module 3: Six Ways to Push Without Tearing
Six practical ways to push out your baby to reduce the chance of tearing and episiotomy, and how to do perineal massage while you're still pregnant.
Module 4: Bonuses
Heading Home Bingo: A fun download to throw in your birth bag that prompts you to ask your nurse about all of the things you need to know before you go home.
Informed Labour Cheatsheet: A printable that covers what concerns you may have during your labour.
10 Ways to Avoid a C-Section: Ten things you can do to try to avoid having a caesarean birth
8 Steps to Latching Your Baby at the Breast: This printable walks your through latching your baby in the first few days, how to hand express your colostrum and guidelines for breastmilk storage.
Perinatal/Postnatal Anxiety and Depression Test: This is the 10-question test that health professionals use to diagnose and treat your risk and severity of anxiety and depression during pregnancy and postpartum.
This program is for:
women who are pregnant for the first or 10th time

women who are planning to have a natural, drug-free birth OR an epidural

women who are planning a home or hospital birth

professional women who have very busy schedules and value a flexible learning environment

women who value discrete peer support

women who wish to reduce their risk of postpartum depression and long term negative effects of perineal trauma, like painful sex
This program is NOT for:
women who are having a planned c-section

If you're looking for information about caesarean birth, this isn't the right course for you
Our Guarantee:
If you are not 100% satisfied with our information products and services, we will refund your money in FULL. This refund must take place within 10 days of the date you purchased your course.
Have questions about the course? Email me anytime: mama@mamasoup.ca
Post Gallery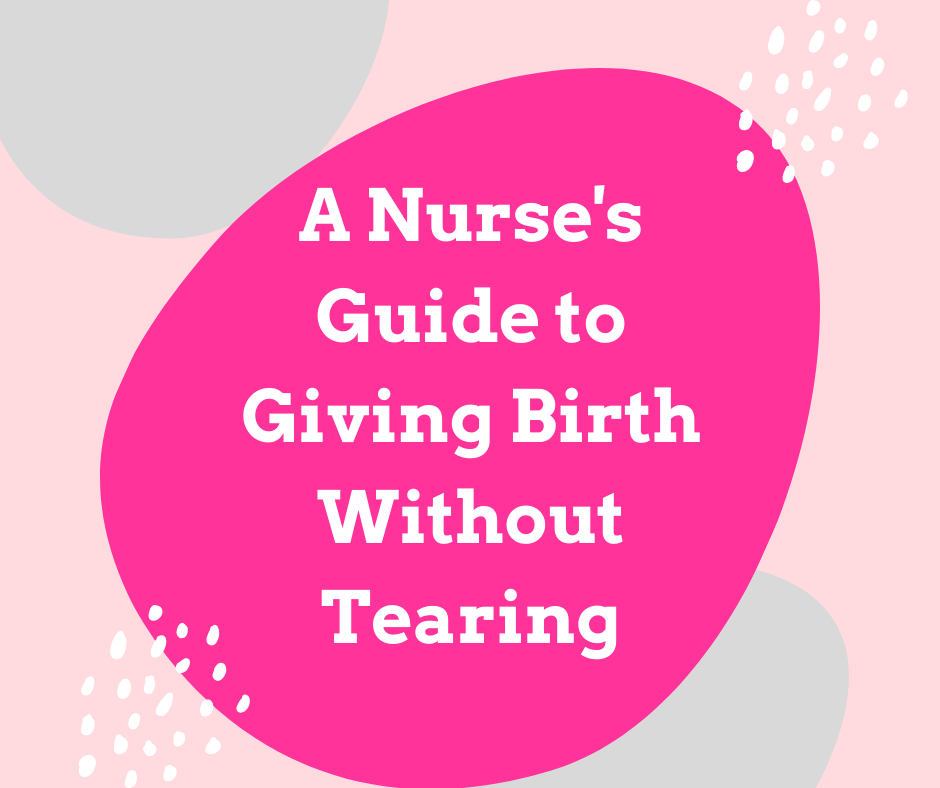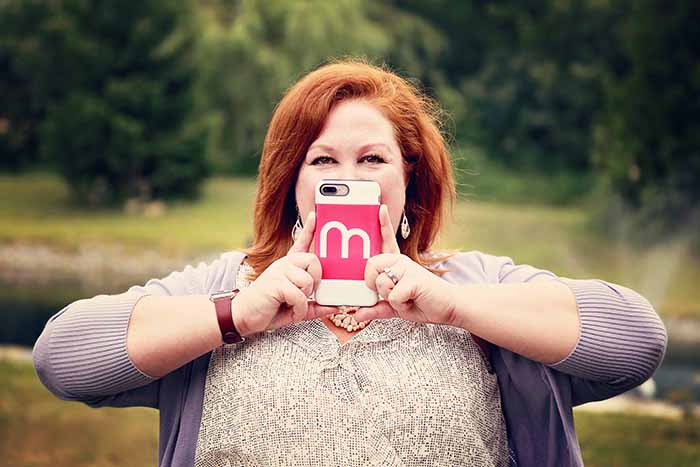 Joanne Ilaqua - CEO of MamaSoup
Hey there, I'm Joanne.
I've spent about 20 years serving women as a nurse, doula and Lamaze educator. I have 4 kids and I know firsthand how lonely and isolating motherhood can be, so I created MamaSoup. I'm mostly known for my love of red wine, spontaneously singing and my confidence in being my true self on social media. When I'm not busy building women up, you can catch me taking Instagram stories of my bulldog Ruby, watching The Handmaid's Tale, playing MUber (Mom Uber) to my kids or vacationing in my favourite town: Cabo San Lucas, Mexico.
I love serving the world by providing a space for moms to connect and support each other. In my opinion, moms are the backbone of communities because they are (literally) raising the future!

As the founder and CEO of MamaSoup, I've been featured on CHEX TV Morning Show, KawarthaNOW, Economic Development- The City of Kawartha Lakes and MyKawartha.

Still with me? Join me over at MamaSoup to keep the conversation going!
Read More