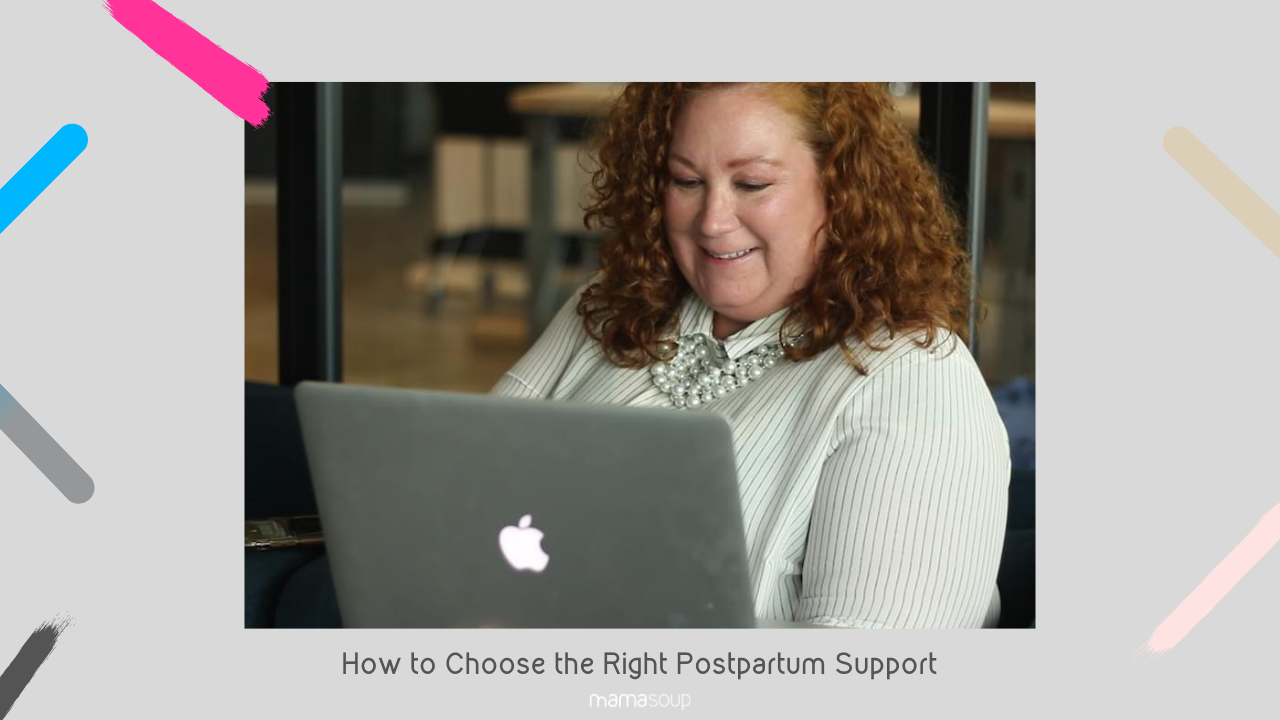 How to Choose the Right Postpartum Support
As someone who's given birth 4 times, I know that recovering from childbirth is the furthest thing from your mind right now. It's not your fault- with all the shiny newness of growing a tiny human and being the center of attention your brain just isn't going there.
Mine wasn't either. And many women have said the same thing.
When I asked my Facebook followers what's one thing they wish they'd known about postpartum, here's what some of them had to say: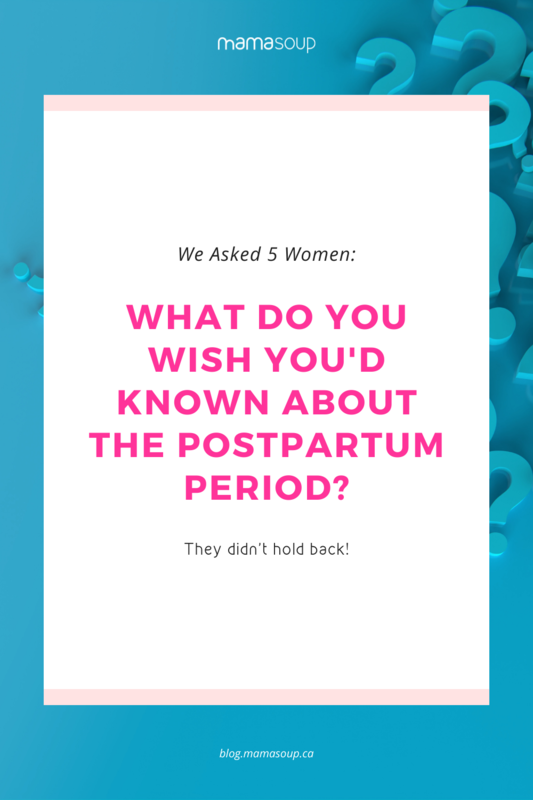 I Asked, Moms Answered.
What do you wish you'd known about the postpartum period?
Suzanne
If I had known the recovery time with stitches and soreness, and the exhaustion, I would have put more assistance in place.
Cristina
We spend all this time learning and preparing for birth, but the postpartum period lasts a lot longer!
Michelle
I wish I had known how much I needed family and how to ask for & accept help when I brought my first home.

Rebecca
Have a trusted advocate. Friend, doula, doesn't matter, just someone who is looking out for YOUR interests.
Janke
I'm sure no mom told me the truth of everything that comes with all the cuteness. Sometimes you just can't handle everything even though you want to.
Hindsight is 20/20, and these women have given birth and come away with some nuggets of clarity.
The biggest theme seems to be on postpartum support.
They didn't know how much, how long or what type they'd need, but they really wish they'd had it.
Client Stories...
Because I'm all about helping you navigate motherhood in the healthiest way possible, I'm going to share some of my clients' stories to help you figure out what you're going to need during your first weeks and months of postpartum.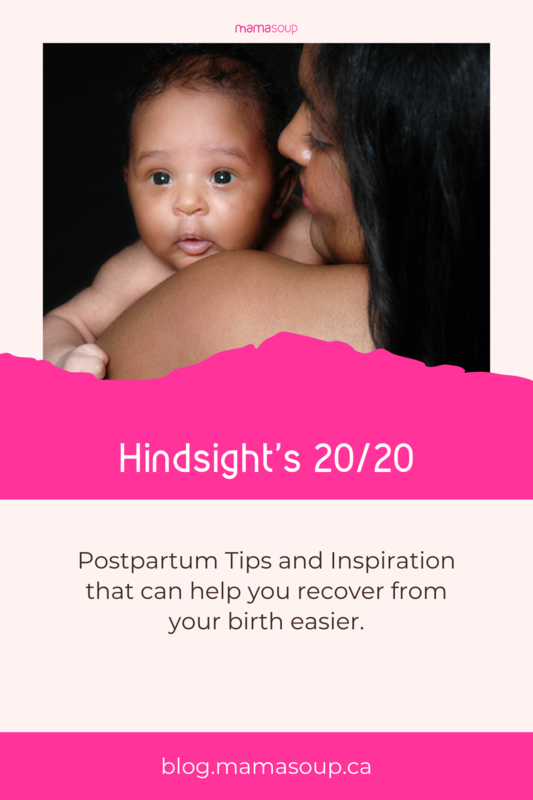 Katarina: Virtual Support Made her Feel Less Isolated and Alone.
Katarina was a lovely person who was new to the country. She was pregnant, living on her own with no family close by, and very few friends. She knew that she didn't want to give birth alone, so she hired me to be her doula.
After a lovely hospital birth, Katarina went home with her baby in the dead of a Canadian winter. Even though breastfeeding was going well, she was feeling super-lonely and isolated. Because of this, I offered to keep her as a postpartum doula client to help support her. She didn't need a lot of physical support, as she was healing quite nicely so we worked together through phone calls and emails with the occasional home visit. She felt so relieved to have a person to call! A buddy with postpartum experience and training to help 'mother' her when her mom couldn't be there.
If you find yourself pregnant and alone, consider hiring a virtual doula so you always have a friend at your fingertips! I offer different packages of virtual support, and you can check them out here. If you think we'd be a good match, send me a message to set up a free discovery call!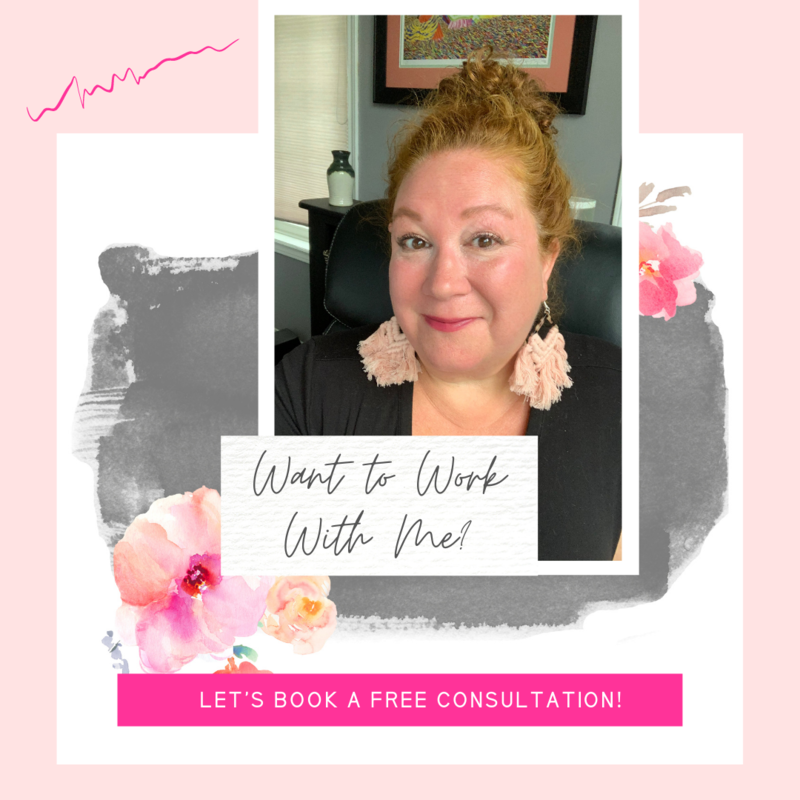 Jenn: In-Person Support Helped Her Keep Doing the Things She Loved
Jenn had a beautiful home birth experience. She was very calm and sure of her ability to nurture and mother, even though this was her first baby. She was very well-educated and her husband owned a wildly successful company; money was not a worry for them. They could have hired day and night nannies, but Jenn wanted the personal and experienced care of a postpartum doula. She enjoyed having chats with me when I arrived and she loved that I could care for the baby as SHE made dinner, because that's what she loved to do.
This beautiful couple smoothly transitioned into a family of three because of the support of a postpartum doula. They really felt the benefit of having someone come to their house for moral support and to help care for the baby so they could connect to each other.
Teresa: Hybrid Support Helped her Navigate a Tough Postpartum
Teresa broke her wrist right before she gave birth to her second baby. This made it so hard for her to navigate baby care and positioning for breastfeeding. She was feeling exhausted and stressed out because she also had a six-year old at home and husband who had to get back to work.
I was able to help Teresa cope with the baby, her other child and support her through feedings when her Lactation Consultant couldn't be there. After such a stressful postpartum experience, I helped her unfold some of her emotions and encouraged her to talk to her doctor who diagnosed her with Postpartum Depression.
Jessie: Needed the Tools to Do-it-Herself
Jessie reached out to me through one of my social media accounts. She had a very limited budget, but she knew that she may be at risk of experiencing Postpartum Depression. She was looking for ways to proactively prepare herself for the weeks after her baby arrived.
I pointed her to my Postpartum Planning Guide. It's a 17-page workbook that helped her identify where she'd need the most help, how to navigate and communicate the changes with her partner and how to ask for help and schedule it. The postpartum planning guide isn't a cure for postpartum mood disorders, but it's definitely a way to identify your blind spots so you're not caught off guard.
To grab a copy of the vaginal postpartum guide, click below: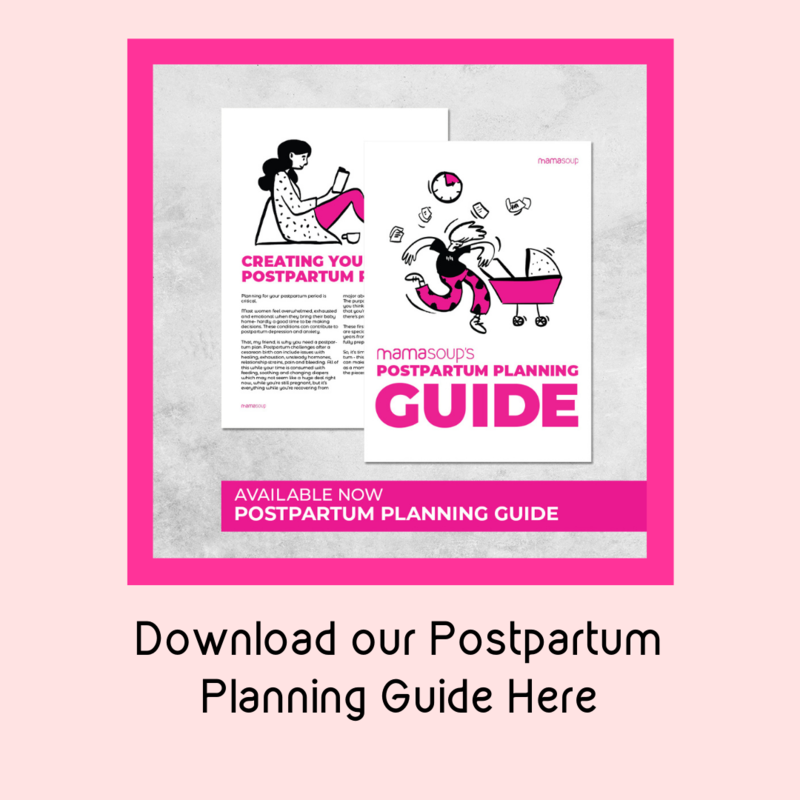 Click below if you're having a planned c-section: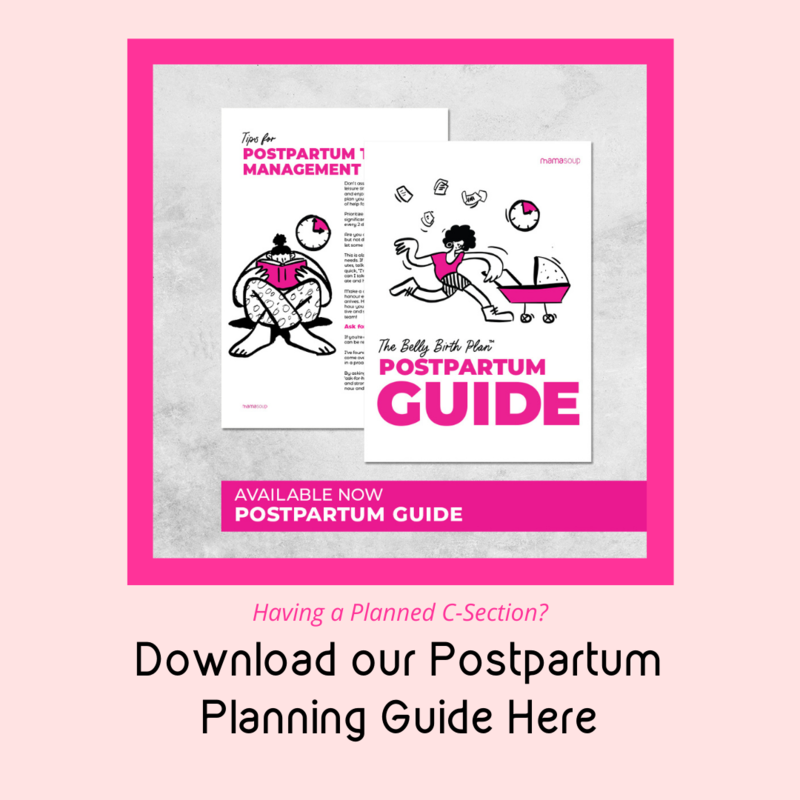 So, what type of postpartum support is right for you?
You'll have to be the one to decide. But if I've done my job here, you'll have a better idea of how it looks for you. Be sure that the people you choose to help you are flexible and understanding to your needs. Be clear about asking for help- you have my permission! I know from personal and professional experience that asking for help is tough for a lot of us, so be strong and speak up.
Planning for the right help as you recover from birth is going to help you adjust to motherhood and you'll never regret a less-stressful postpartum experience.
---
(RELATED:🎯 Vaginal vs Cesarean: How Your Recovery is Different)
Post Gallery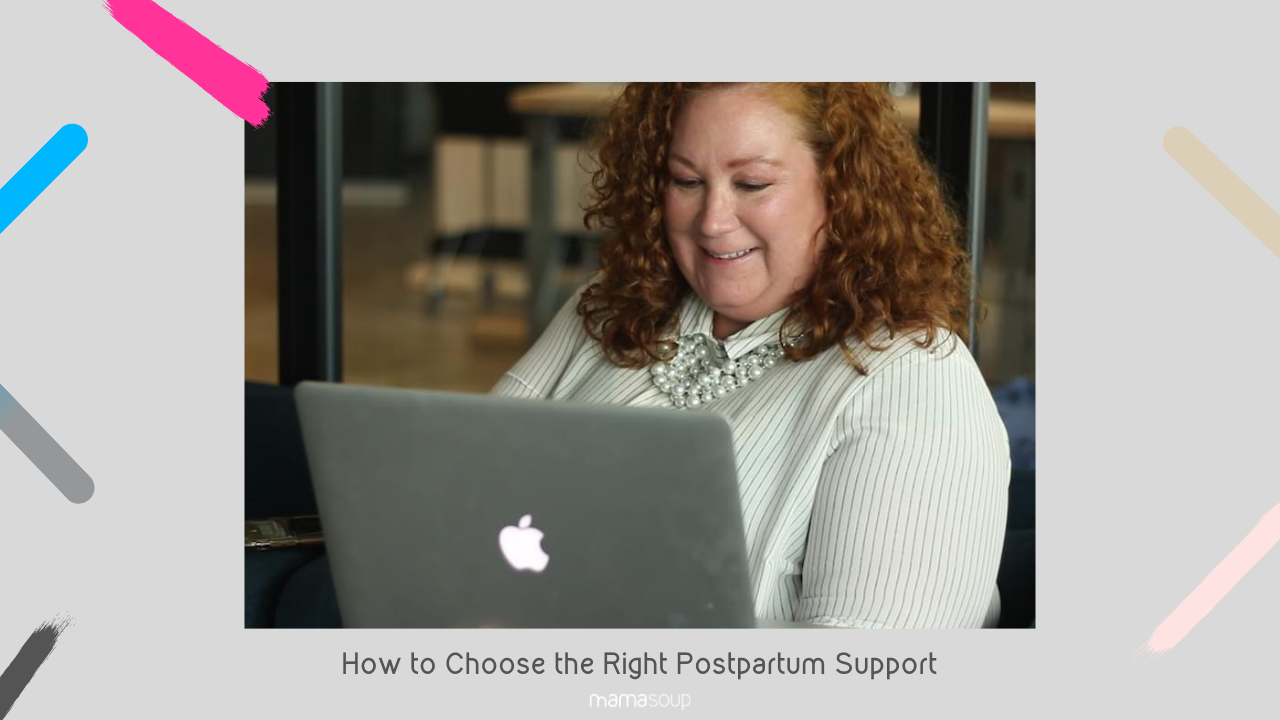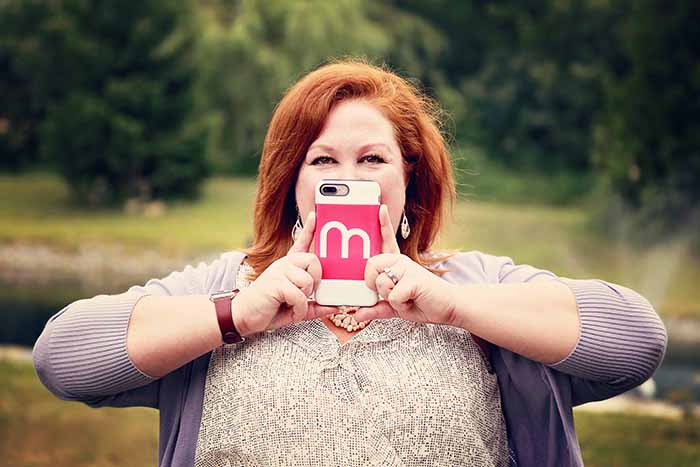 Joanne Ilaqua - CEO of MamaSoup
Hey there, I'm Joanne.
I've spent about 20 years serving women as a nurse, doula and Lamaze educator. I have 4 kids and I know firsthand how lonely and isolating motherhood can be, so I created MamaSoup. I'm mostly known for my love of red wine, spontaneously singing and my confidence in being my true self on social media. When I'm not busy building women up, you can catch me taking Instagram stories of my bulldog Ruby, watching The Handmaid's Tale, playing MUber (Mom Uber) to my kids or vacationing in my favourite town: Cabo San Lucas, Mexico.
I love serving the world by providing a space for moms to connect and support each other. In my opinion, moms are the backbone of communities because they are (literally) raising the future!

As the founder and CEO of MamaSoup, I've been featured on CHEX TV Morning Show, KawarthaNOW, Economic Development- The City of Kawartha Lakes and MyKawartha.

Still with me? Join me over at MamaSoup to keep the conversation going!
Read More