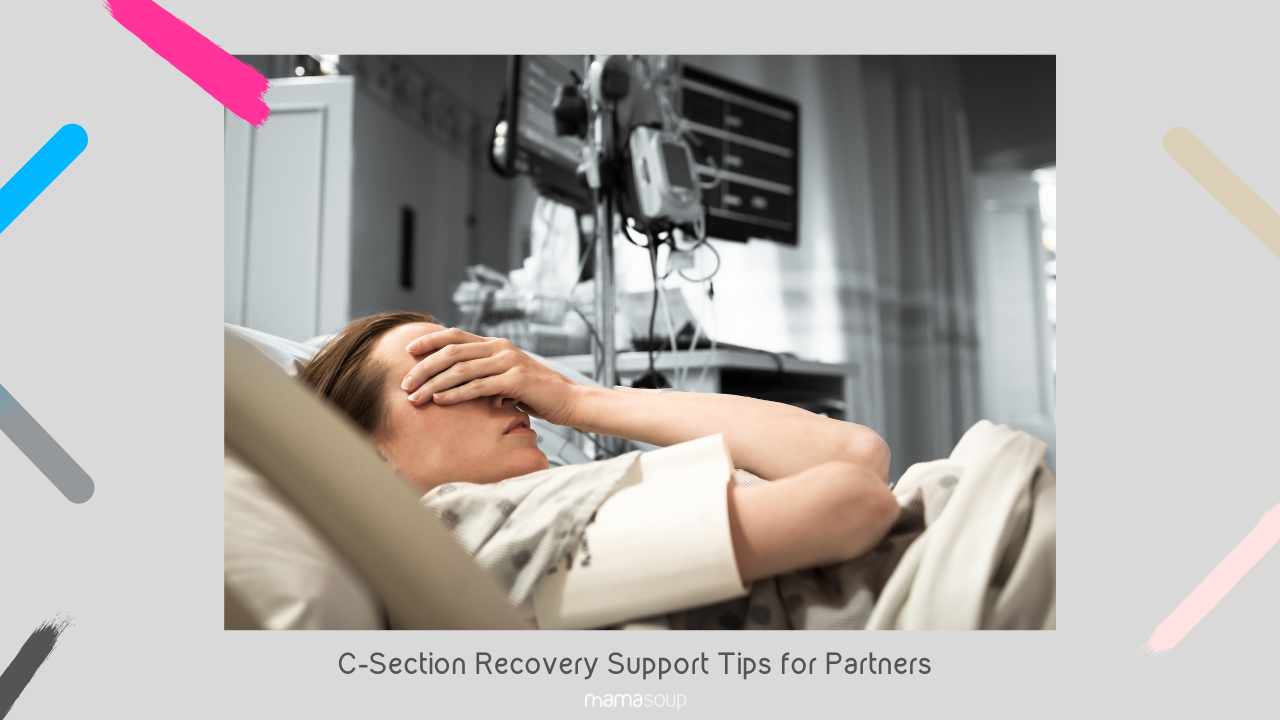 C-Section Recovery Support Tips for Partners
Besides a c-section scar, what do you need to know about helping the one you love recover from a cesarean?
I mean, there's the obvious things like meal prepping and lining up help with other kids or even your pets. But what can you really do to help her as she recovers from birth?
It's hard to be the partner of the mom-baby unit.
You're part of the experience and you feel all the feelings, but you're not physically feeling it all like she is. You're not in the center of it all and sometimes you may feel a little bit left out.
The cool thing is that I'm gonna give you five super-simple ways to support her while she's recovering from not only her birth, but from major abdominal surgery.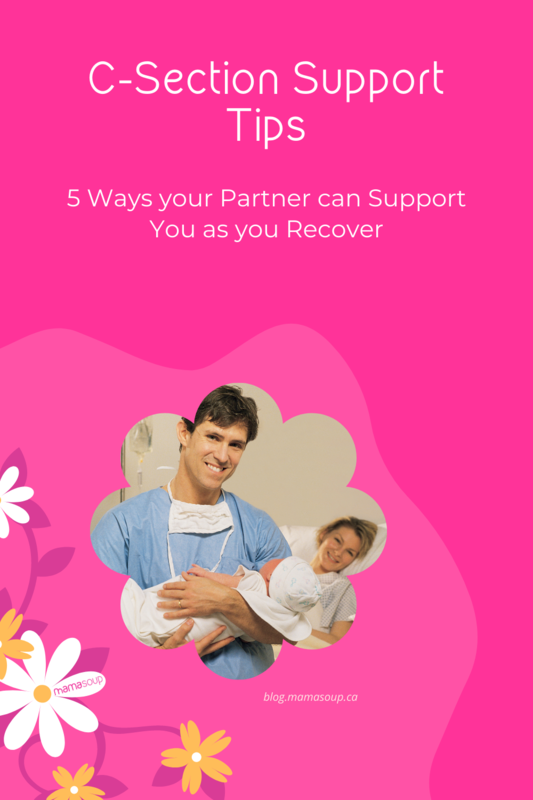 1. Ask her what she needs.
Wait, what?
I told you these are going to be simple! Now, don't ask her when she's upset. If you do, you've waited too long. Ask her when she's feeding the baby or scrolling on her phone. The key is to proactively ask. And check in with her often because her needs are gonna change.
2. Bring her food.
Food makes everything better. But if she's breastfeeding and coping with pain from her incision, she's not gonna be able to jump up and raid the fridge. And breastfeeding makes a girl hungry and thirsty!
Whenever she's feeding the baby, you should be feeding her.
3. Entertain her!
She's used to amusing herself, but once the baby comes along she's gonna be wrapped up in the needs of her new seven-pound boss. And sometimes it will be really boring.
Suggest a movie or a new Netflix series to watch together. Read her a new book, buy her favourite magazines or just sit and have a conversation together. She may really appreciate the brain stimulation!
4. Be her biggest cheerleader.
You don't have to get pompoms and pigtails to cheer your baby-mama on. All you have to do is remind her how amazing she's doing and how proud you are of her.
Whenever you're learning a new skill or dealing with major changes in your life, it's the most comforting when your person cheers you on. She's trying so hard to deal with all of the changes and emotions and challenges coming at her by the minute while she keeps your kid alive- tell her she's a freaking rockstar!
5. Let her sleep.
For the love of all that is holy, LET HER SLEEP. Don't wake her up to take a phonecall or ask her where the ketchup is. Do everything humanly possible to keep the dog from barking or the cat to smother her. Close the door to the bedroom, change the baby's diaper and deal with things if it means she can get an extra 30 minutes of sleep.
I think you get my point, right?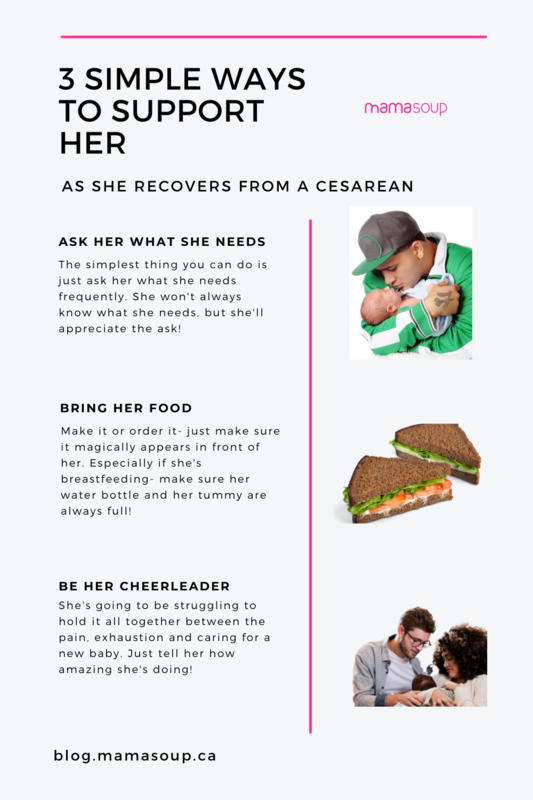 You don't have to make major moves to be a supportive partner after a cesarean. Keep it simple and keep communicating with her!
---
Let's work together to make your postpartum experience even better? Book a free discovery call with me and I can support your new family virtually! Click here for more information.
Post Gallery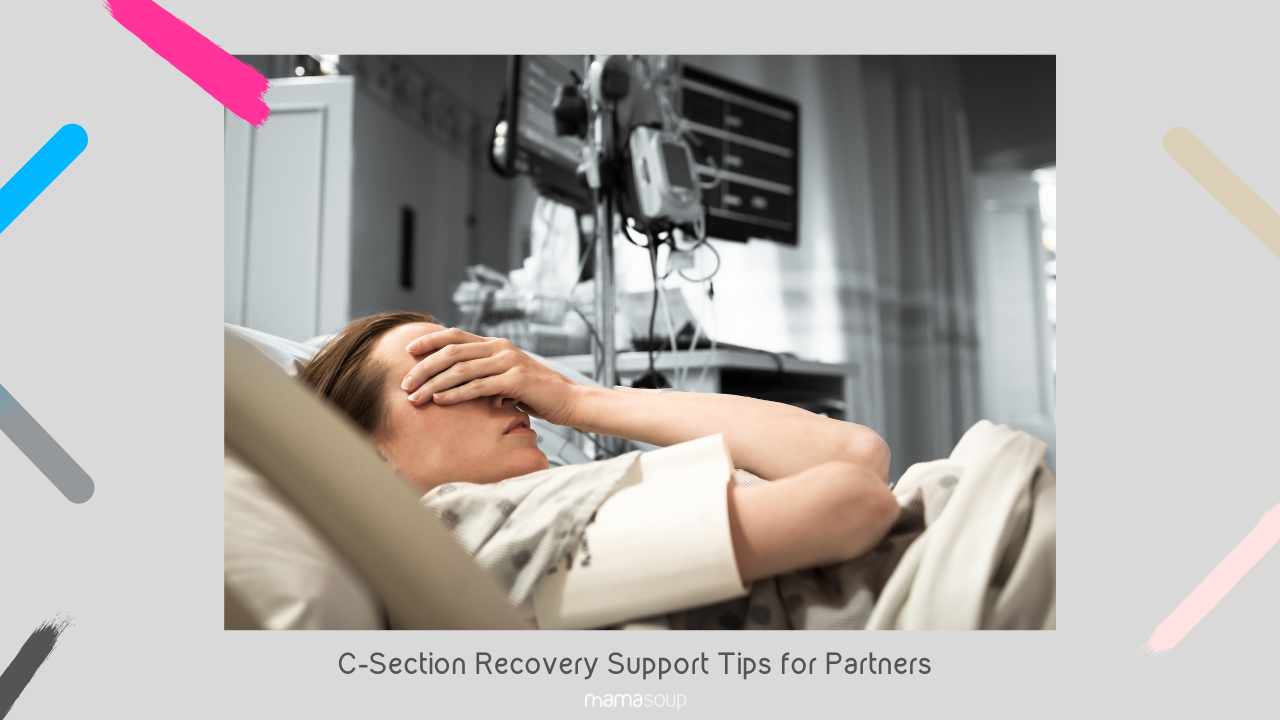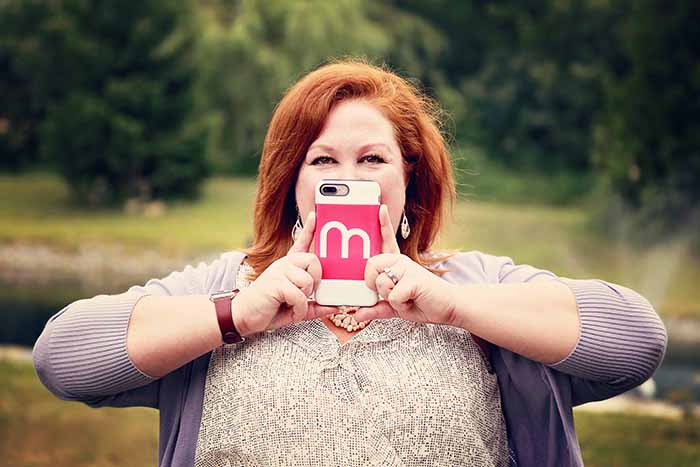 Joanne Ilaqua - CEO of MamaSoup
Hey there, I'm Joanne.
I've spent about 20 years serving women as a nurse, doula and Lamaze educator. I have 4 kids and I know firsthand how lonely and isolating motherhood can be, so I created MamaSoup. I'm mostly known for my love of red wine, spontaneously singing and my confidence in being my true self on social media. When I'm not busy building women up, you can catch me taking Instagram stories of my bulldog Ruby, watching The Handmaid's Tale, playing MUber (Mom Uber) to my kids or vacationing in my favourite town: Cabo San Lucas, Mexico.
I love serving the world by providing a space for moms to connect and support each other. In my opinion, moms are the backbone of communities because they are (literally) raising the future!

As the founder and CEO of MamaSoup, I've been featured on CHEX TV Morning Show, KawarthaNOW, Economic Development- The City of Kawartha Lakes and MyKawartha.

Still with me? Join me over at MamaSoup to keep the conversation going!
Read More