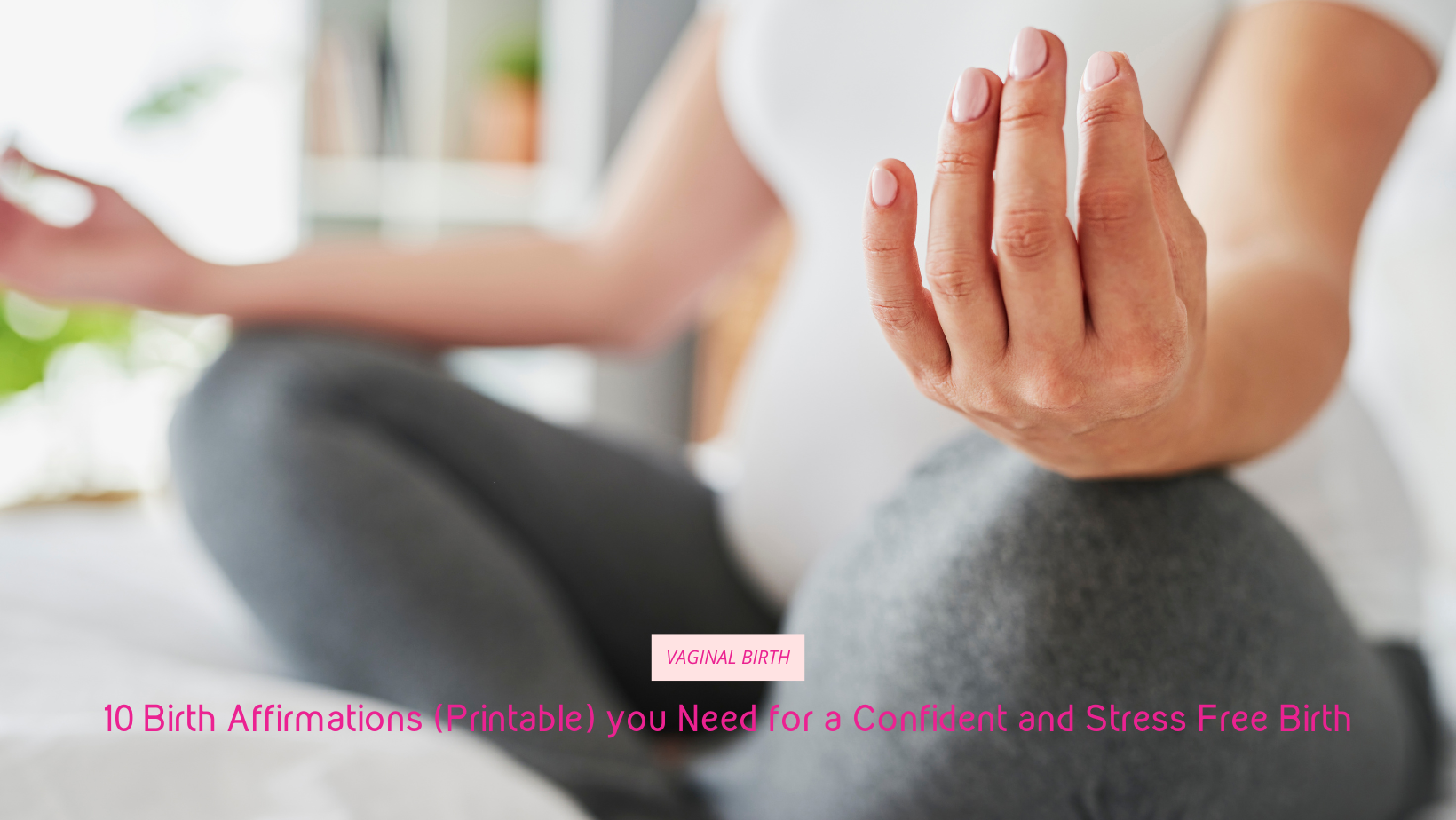 10 Birth Affirmations (Printable) you Need for a Confident Pregnancy and Stress-Free Birth
Birth affirmations are catching on and with great reason! But what are positive birth affirmations exactly, and how can our printables help you during labour and delivery?
(No time to read? GRAB YOUR BIRTH AFFIRMATIONS HERE)
WHAT'S IN THIS POST:
4. Download Birth Affirmation Printables
Birth affirmations are rooted in science and having the printable versions surrounding you during your labour and delivery can help you manage your pain and stay focused for your birth.
The thing is, there's a lot of misunderstandings about birth affirmations and how printable affirmations can actually help you while you're in labour.
How can some words on a piece of paper make a difference?
The hospital will never let us tape these to the walls, right?
Will I have time to read these while I'm in labour?
While these are all valid questions, there are some things you need to know about birth affirmations and specifically how our printables can help you during your labour and delivery!
Ready to hear more? Let's bump on!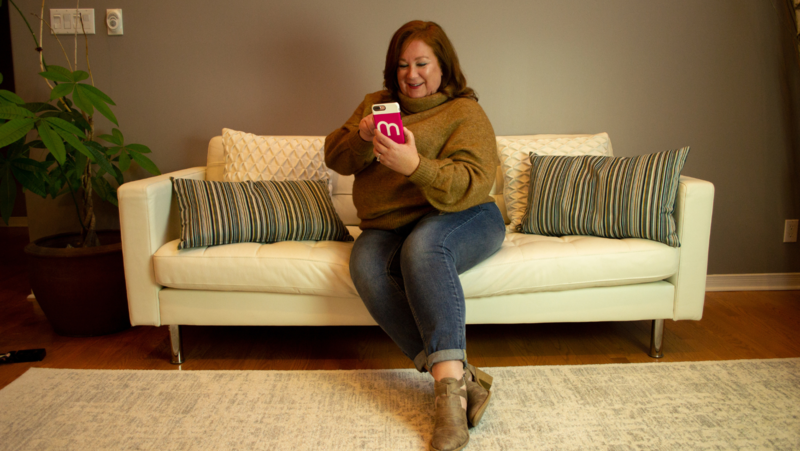 WAYS BIRTH AFFIRMATION PRINTABLES CAN POSITIVELY AFFECT YOUR PREGNANCY AND BIRTH
Although we can't promise that your birth will go exactly as planned, there's mounting evidence to suggest that believing your dream birth into existence is possible. Check out these ways that printable birth affirmations can help you:
Repeating positive messages to yourself, specifically about something as challenging as childbirth, can make you really believe that you can do it.
On the days when you feel less confident, you can spend some time repeating your birth affirmations as a reminder about what you're really capable of doing.
Building confidence in your ability to give birth is a HUGE step in achieving the birth that you really want.
Another way that positive birth affirmation printables can help you is by reducing anxiety.
Anxiety is deeply worried in worrying about what may happen in the future, so using positive affirmations can help by reminding your brain that the future is looking just fine, thankyouverymuch!
Can affirmations single-handedly squash your perinatal anxiety? Probably not. But it's a great tool for your anxiety-busting tool kit and science backs it!
If you've ever given birth, you know how much effort those contractions can take to work through. It's not hard for your mind to wander to some pretty dark places during labour.
Using our birth affirmation printables means that you can print them off and stick them the walls in whatever environment you're having your baby.
Pro Tip: Instead of using tape to stick them to the wall, use poster glue that won't damage the paint. That way, the hospital can't say no!
Cortisol is the hormone that's released when your body is stressed and if labour isn't well-managed, it can be stressful.
It's important to stay as stress-free as possible because increased cortisol can impede your body's natural release of other hormones that help you manage pain. Without those pain-busting hormones, you may find an unmedicated birth more difficult.
When you use positive birth affirmations, it can help to mute your brain's stress alarm system. Yes please!
Adding our positive birth affirmation printables to your birth is simple and effective. All you need to do is:
1) Download them and I'll email them to you
2) Print them (in colour or black and white)
3) Put them on the walls all around you and repeat them daily
4) Use them during pregnancy and then while you're in labour.
Grab our favourite ten FREE printables for your birth here
---
Post Gallery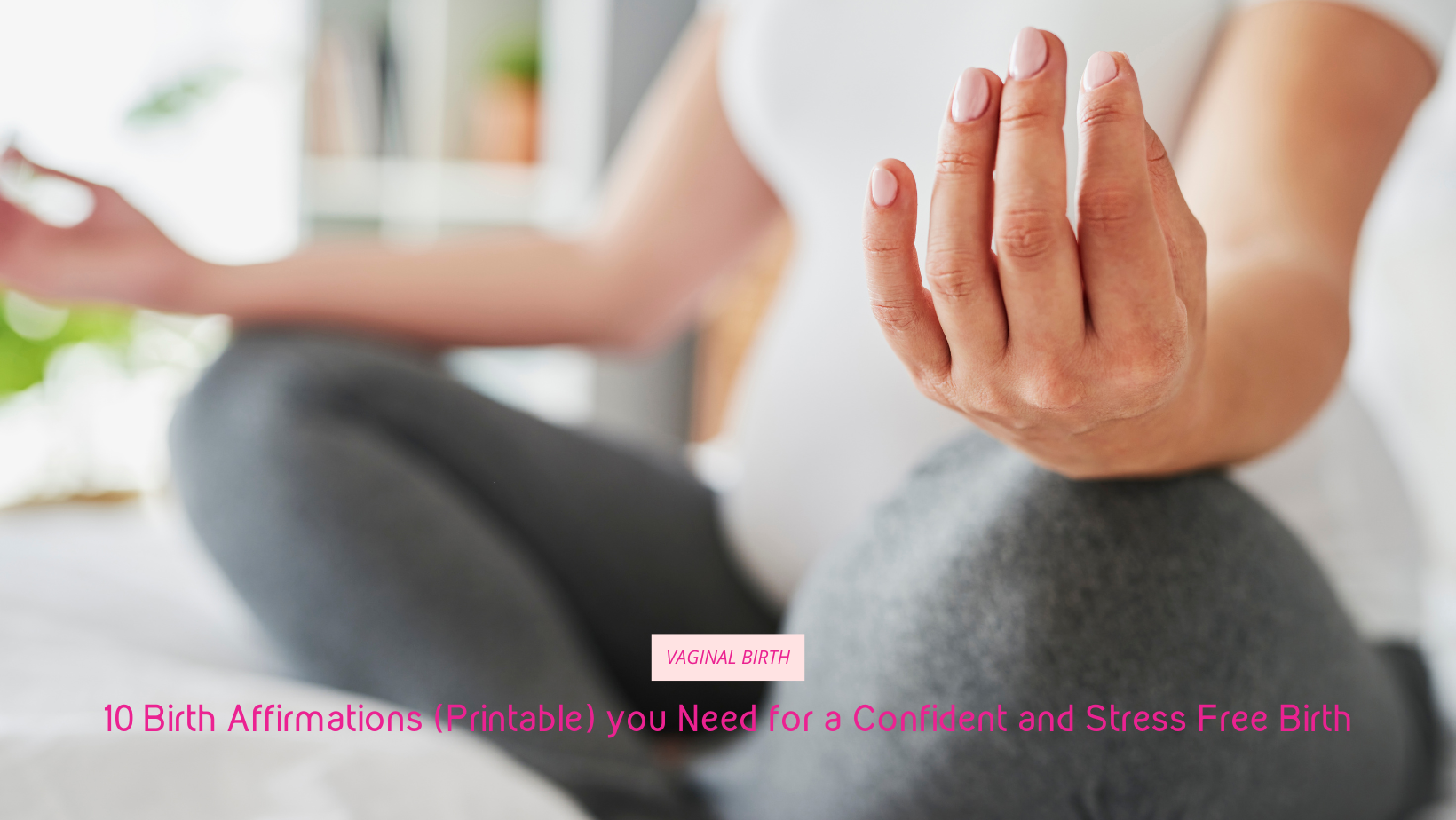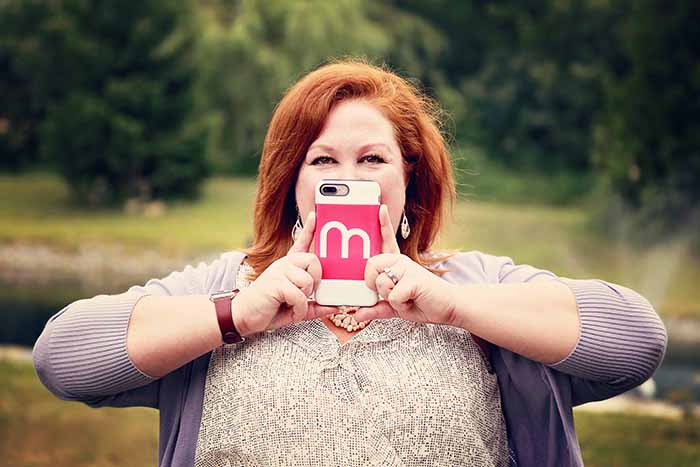 Joanne Ilaqua - CEO of MamaSoup
Hey there, I'm Joanne.
I've spent about 20 years serving women as a nurse, doula and Lamaze educator. I have 4 kids and I know firsthand how lonely and isolating motherhood can be, so I created MamaSoup. I'm mostly known for my love of red wine, spontaneously singing and my confidence in being my true self on social media. When I'm not busy building women up, you can catch me taking Instagram stories of my bulldog Ruby, watching The Handmaid's Tale, playing MUber (Mom Uber) to my kids or vacationing in my favourite town: Cabo San Lucas, Mexico.
I love serving the world by providing a space for moms to connect and support each other. In my opinion, moms are the backbone of communities because they are (literally) raising the future!

As the founder and CEO of MamaSoup, I've been featured on CHEX TV Morning Show, KawarthaNOW, Economic Development- The City of Kawartha Lakes and MyKawartha.

Still with me? Join me over at MamaSoup to keep the conversation going!
Read More