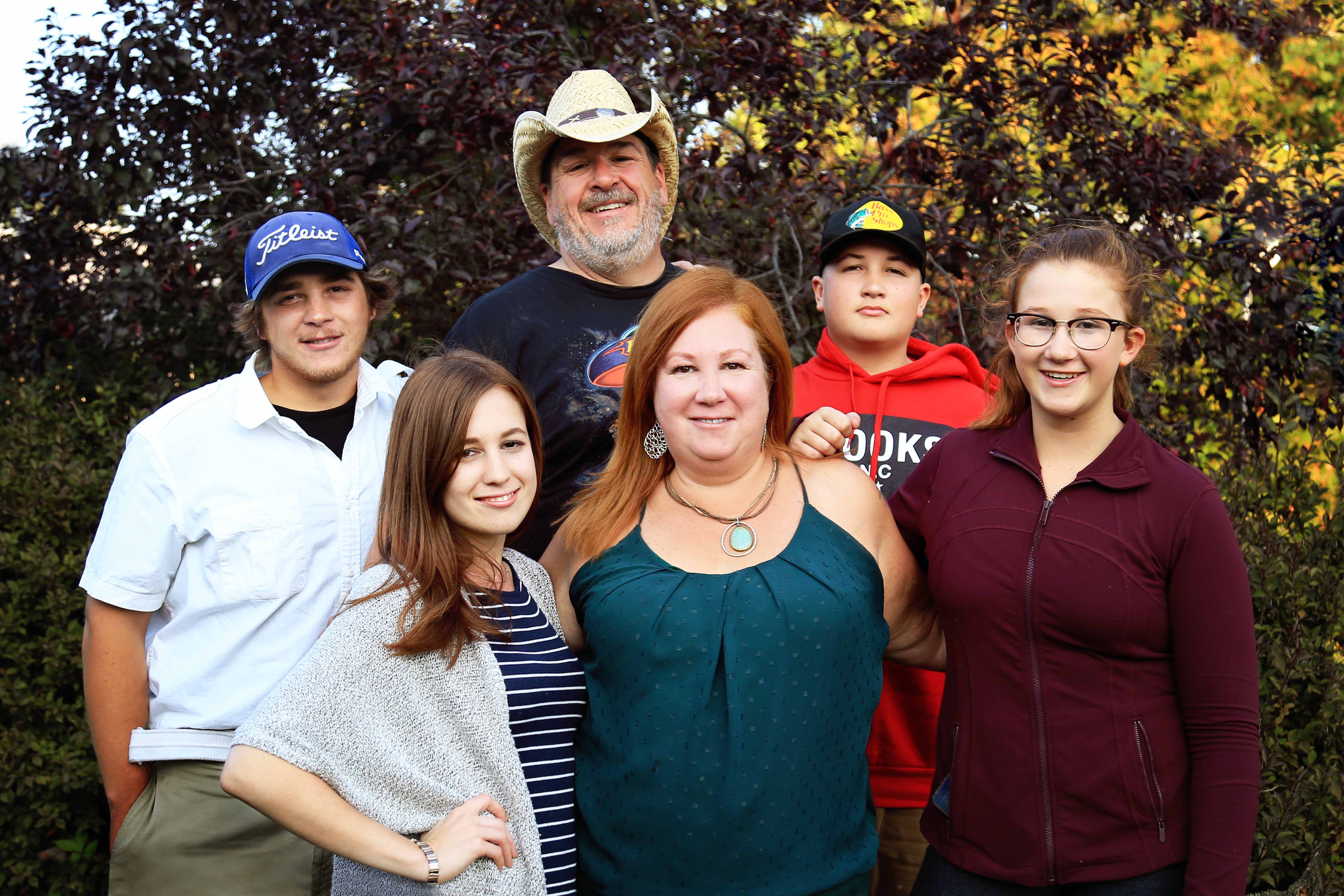 How to Have a Happier Marriage While Raising a Family (Hint: it's NOT Date Nights)
Marriage while you're raising kids is hard. And that's like, the understatement of the year.
It's not just a matter of scheduling date nights, either. Or remembering to have sex. Or bringing home flowers every week.
Nah girl.
It's a balance of what you need and what your partner needs, and that isn't necessarily equal. In my marriage, my husband gets a lot more time away and he always has. Regularly scheduled boys' nights have turned into weekends and then turned into week-long events over the course of our relationship. It's taken me awhile to accept it, but I've realized that:
Needs Are Not Always Equal
It took years for me not to feel a twinge of resentment every time he escaped the jungle of raising kids. I used to say to him, "You're lucky I was a single mom before we met- I'm used to doing this alone!" and I'm sure that was true to a certain extent. But looking back, I just didn't need the same kind of time away as he did.
So what about you? Do you feel like you're being drowned by the responsibilities of your life right now? I totally feel you. Do you need more time away than your partner? It's ok- but you have to talk about it otherwise they won't understand why you want to leave all the time. Nobody really knows how they're going to handle the pressure-cooker of parenthood until it actually lands in their lap.
I'm no relationship expert at all. I'm barely qualified to be married, but over the years I've realized a few things that may help you out, Mama.
Speak Up
Score-keeping can be a huge problem with couples, especially when you both work AND raise kids. I've been there, girl- I know what it's like to work all day then pick up kids from daycare, all while planning dinner and creating a strategic plan for who has to be at what activity that night. My husband was always great at helping out if I asked him, but I didn't ask enough. I just didn't.For the longest time, I couldn't understand how he could go to work and then just come home without a thought about anything else. Even now that our kids are older and I'm working my ass off, I'm amazed that he can walk by dirty laundry on the floor of the laundry room and not throw it in the washing machine. But if there's one thing I've learned after being married for this long, it's that men and women don't think along the same wavelength. He doesn't know that I want help. He doesn't know that I want him to deal with the laundry, because I didn't tell him.
Ooooohhhh, this is HUGE!
So, as a woman it's going to be your job to speak up and be specific about what you want and need. It's not the time to "talk out your feelings"- this is the time to have a list, a schedule, a time-line and zero emotions. Men WANT to be needed, they just need to know the specifics.
When you ask for what you want and need, go into robot-mode. Just trust me on that one.
Give Him a Chance
Once you've told him what you want, have some patience.
Change doesn't always happen overnight. Sometimes we have to give reminders that may feel like bitching or nagging. But I like to think of it as just following up.
"I'm just following up on our plan. Have you done (insert whatever it is here).
Just remember, if he hasn't done the things yet it's probably not because he's trying to hurt you. He's just not used to doing these things and he may be a bit lazy.
Whatever you do, resist the urge to do the things that you wanted him to do and see how long it takes him to realize it. He won't understand that game and you'll just end up pissed off. This is a game I've played a lot and it really doesn't do anything but throw me back into score-keeping mode.
Show Appreciation
Look, I realize by reading this back, it may seem like something written in the fifties …in fact you may be asking yourself,
Why do I have to do all of this for him? He's a grown man- he should know how to do a load of laundry!
Yes, he should. And he will if you tell him that's what you need. But I think couples get so caught up in playing the "fair game" that they're forgetting to appreciate all the things that their partner actually does do.
Does my husband vacuum? Never. But he makes us dinner almost every night. Does he clean up the dinner dishes? Nope, but he pays all our bills. After every dinner, after every time he pays off my VISA bill, I make damn sure I say thank you. And he thanks me for doing the laundry and organizing appointments for our family. It's a small thing to do, but it makes a huge difference if you show respect and appreciation for your partner especially in front of your kids.
Let Go of Perfection
Hear me now.
Ladies, this is a tough one, I know. But- if you ask him to do the thing and he does it without harming anyone or anything, it should be enough for you. Don't place your expectation of perfection on him, because he doesn't give a crap if the throw pillows are fluffed or the dishes are all put away in the same place.
And I'm not suggesting that you let go of perfection to make his life easier, either- it's for you. Perfect doesn't exist anyhow, so if he does the things you asked him to do and you don't like how he did them, that's on you. Next time, ask him to do a different job. I know that sounds harsh, but honestly a lot of the pressure moms are feeling is coming from themselves.
The biggest take-away is to stop expecting perfection from your partner, relationship, life and children. Perfection is a dream killer. Perfection tears families apart. Perfection just isn't attainable.
So, take it or leave it- that's my way to a harmonious marriage. Over the last 18 years we've blended a family, had 2 kids of our own, stumbled through a child with drug addiction and we're currently raising our second set of teenagers. I'm not saying we have all the answers at all, but we've managed to get ourselves here.
If two people love and respect each other, they should be able to overcome almost anything. Even dirty diapers, non-stop crying and no sleep, ever.
If you found this post helpful, click to check out this one Mama!
10 Things I Realized While Raising a Child Addicted to Drugs
Post Gallery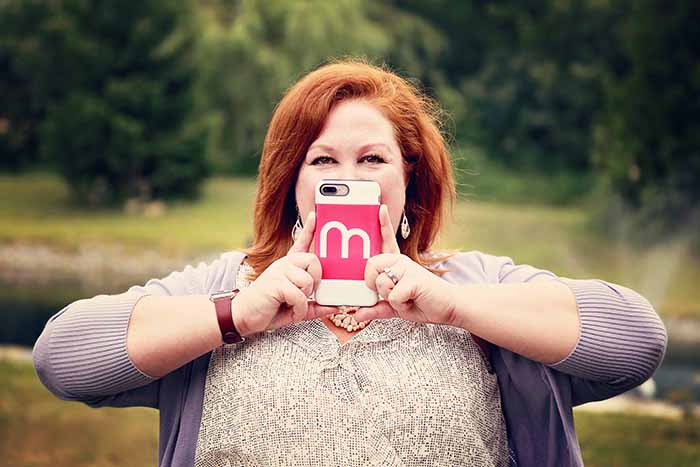 Joanne Ilaqua - CEO of MamaSoup
Hey there, I'm Joanne.
I've spent about 20 years serving women as a nurse, doula and Lamaze educator. I have 4 kids and I know firsthand how lonely and isolating motherhood can be, so I created MamaSoup. I'm mostly known for my love of red wine, spontaneously singing and my confidence in being my true self on social media. When I'm not busy building women up, you can catch me taking Instagram stories of my bulldog Ruby, watching The Handmaid's Tale, playing MUber (Mom Uber) to my kids or vacationing in my favourite town: Cabo San Lucas, Mexico.
I love serving the world by providing a space for moms to connect and support each other. In my opinion, moms are the backbone of communities because they are (literally) raising the future!

As the founder and CEO of MamaSoup, I've been featured on CHEX TV Morning Show, KawarthaNOW, Economic Development- The City of Kawartha Lakes and MyKawartha.

Still with me? Join me over at MamaSoup to keep the conversation going!
Read More