5 Common Mistakes New Moms Make
When you watch celebrities navigate new motherhood, it can be easy to believe that 'breastfeeding made the weight just melt off' and that 'genetics generously gave them a bounceback body'. Quite frankly, these comments are bullshit. And the problem is that we're believing them and placing the same expectations on ourselves.
As a labor and delivery/postpartum nurse and a doula, I've been working with new moms for about 22 years.
One thing I can promise you is that you'll leave the hospital looking about 6 months pregnant and breastfeeding does burn a lot of calories, but it doesn't give you a bikini bod.
So, what's a pregnant mom to do when celebrities are flouncing their impossible mom-bods and Instagram influencers are telling you that becoming a new mom is the most wonderful thing ever?
Let's start with not doing the following:
1. Believing the Lies You're Being Fed About Becoming a Mom.
Having a baby is the most life-altering experience that you'll ever have. It will feel wonderful, scary, heart-busting, boring as fuck, frustrating, challenging and so rewarding. But it never always feels like the most wonderful thing ever.
When you scroll through social media, you're seeing the soundbytes of someone's good day. It's not normal to feel in love with being a mom every second of every day. It's just not. And if you believe that you are, you may find your own experience not measuring up.
Downloading an app like Mamasoup can help you connect and share your true feelings with other moms while you remain anonymous- H E L L O honest motherhood!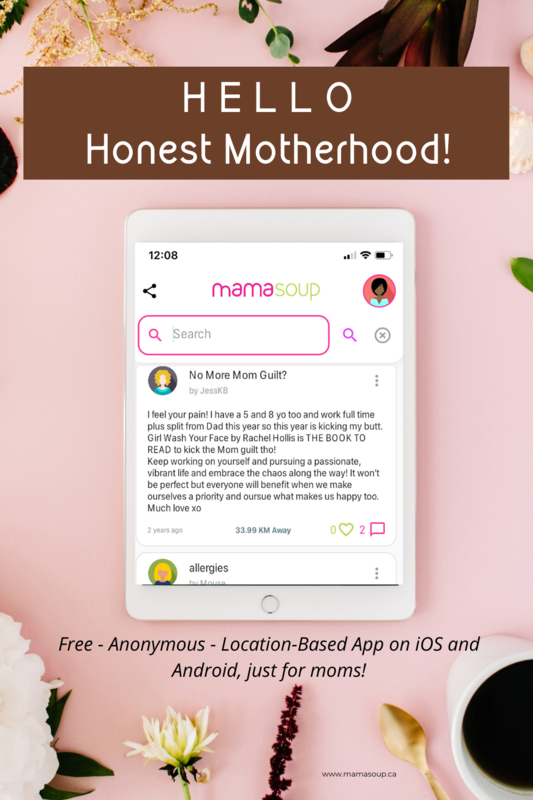 BTW- I created the Mamasoup app. After years of working with moms in healthcare and then raising four kids of my own, I wanted to find a better option for us to connect and share the raw realities of motherhood. Because it's hard enough to raise kids without having a safe space to talk about it!
2. Not Hiring Postpartum Support
One thing I have always believed is that families deserve a lot more support after they have a baby than they get. After almost 10 months of regular visits with your doctor, you're going to find yourself going home with a new baby and a lot of changes happening, physically and emotionally. You're exhausted, learning new skills on the fly and trying to adjust your relationships accordingly. After you have a baby, you don't officially see your doctor for six weeks.
(🎯RELATED: 8 Reasons Pregnant Moms Should Make Postpartum Support a Priority)
As the pandemic hit, I noticed a lot of families weren't being supported so I opened a few spots for virtual doula support.
Having someone like me to chat with can help a lot! I'm someone with the unique experience of helping families adjust to bringing a baby home and facing all of the challenges. If this sounds like something you want to learn more about, click below to book a discovery call!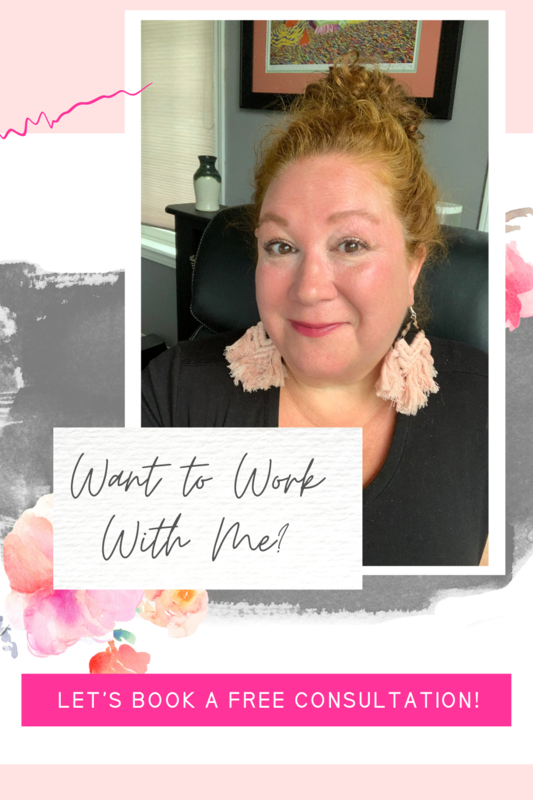 If you can't afford postpartum support, there are a few things you can do to help yourself get ready:
asking friends and family to help with housework and cooking
hiring a cleaning service for a couple of weeks
downloading the Mamasoup app and making a few new friends to lean on, virtually
3. Not Making a Postpartum Plan
You can't be too prepared for the time after your baby arrives.
I'm not just talking about making freezer meals and preparing the nursery. Those are things that you've probably already thought about. I'm talking about identifying the people who can help you with different things, like doing some laundry, walking the dog or taking out the trash. Things that seem very easy for you right now are going to become complicated and time consuming, so make sure you know what's ahead and plan accordingly.
I totally understand that you have no idea what you need to know if this is your first baby. You can look through all of the amazingly helpful posts here on the Mamasoup Blog because there are lots of free resources for you!
I've also got you covered with my downloadable Postpartum Planning Guides. There's a 17-page workbook for vaginal birth recovery (only $10 CAD)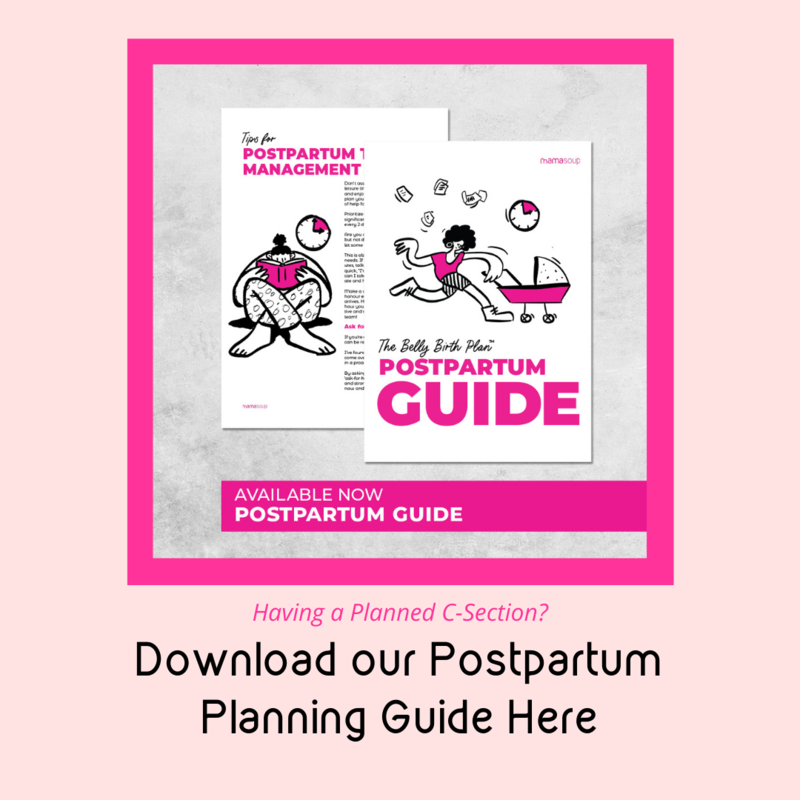 and a 20-page planner if you're having a planned c-section. (only $6.99)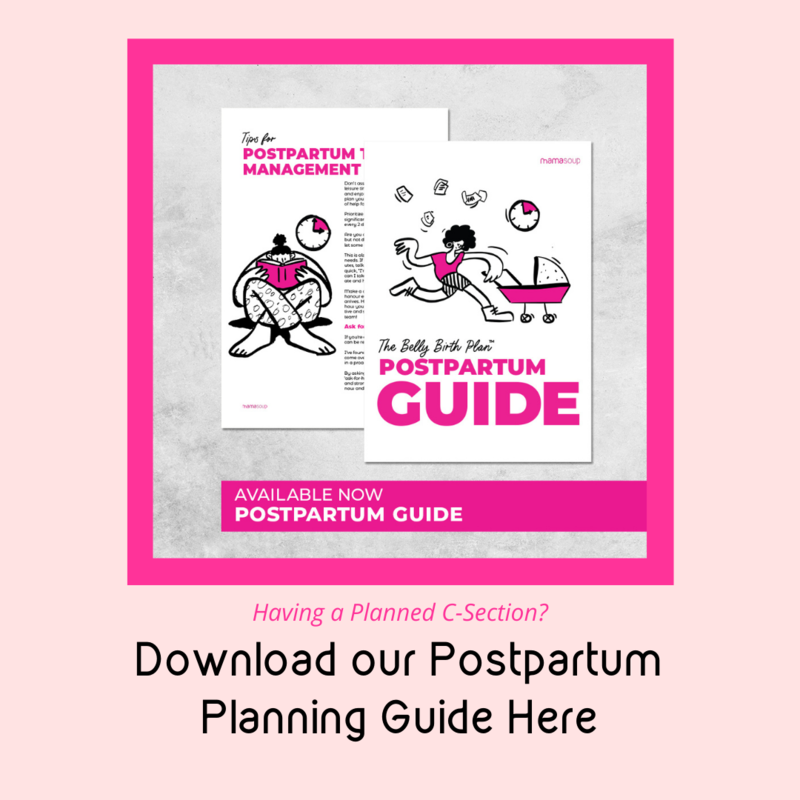 In these guides there are activities to identify things that are really important to you, who you can help, how to talk to your partner and an action plan for scheduling your postpartum support. This is the same information that I teach in my Lamaze childbirth classes in super- convenient downloadable PDF's.
Grab yours now!
4. Following 'Influencers' on Social Media that Make you Feel Like Crap
Influencers are people just like you, with a job. They're telling you about products that you just have to have because they're getting paid for it. While a lot of them insist on trialing the products they're selling, some don't care. Basically, when you hit that follow button you're allowing them to market and sell to you so follow carefully!
I've unfollowed a lot of the influencers that other people rave over, because I don't believe that they're being authentic. Some appropriate culture, some call themselves 'experts' in the health and wellness space but their audience is primarily white women with money and privilege.
I've learned that I don't have to scroll through my feeds and get an unsettled feeling. Neither do you, Mama!
You need to protect your mental health at all costs, especially after you've had a baby.
5. Assuming That Things Will Go Smoothly
It's nice to hope for the best, but you really don't know how your postpartum is going to unfold. You're recovering from a major physical and emotional event and doing it with a person you haven't even met yet- your baby.
---
I sincerely hope everything goes well, but I've supported enough women through this transition to know that it always comes with some hiccups. And as someone who's had four kids, I know personally the postpartum struggle is REAL. I want you to have the best possible experience because this is the only time you'll have to truly meet each other.
✨Sending you positive pregnancy and postpartum vibes, Mama.✨
---
(RELATED: 🎯Five Things First-Time Moms Wished They'd Known Before They Gave Birth)
Post Gallery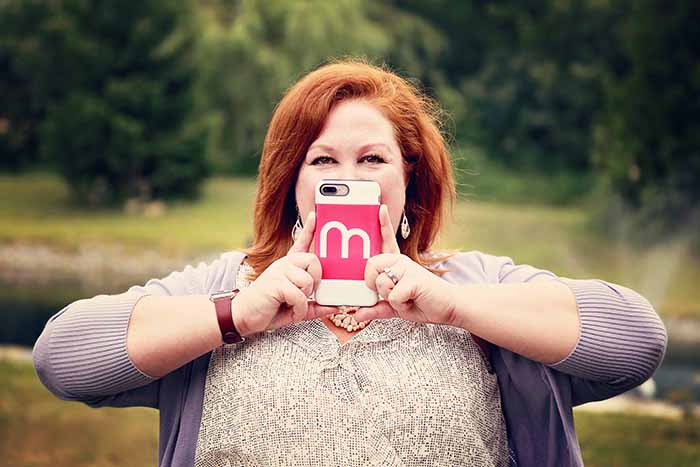 Joanne Ilaqua - CEO of MamaSoup
Hey there, I'm Joanne.
I've spent about 20 years serving women as a nurse, doula and Lamaze educator. I have 4 kids and I know firsthand how lonely and isolating motherhood can be, so I created MamaSoup. I'm mostly known for my love of red wine, spontaneously singing and my confidence in being my true self on social media. When I'm not busy building women up, you can catch me taking Instagram stories of my bulldog Ruby, watching The Handmaid's Tale, playing MUber (Mom Uber) to my kids or vacationing in my favourite town: Cabo San Lucas, Mexico.
I love serving the world by providing a space for moms to connect and support each other. In my opinion, moms are the backbone of communities because they are (literally) raising the future!

As the founder and CEO of MamaSoup, I've been featured on CHEX TV Morning Show, KawarthaNOW, Economic Development- The City of Kawartha Lakes and MyKawartha.

Still with me? Join me over at MamaSoup to keep the conversation going!
Read More