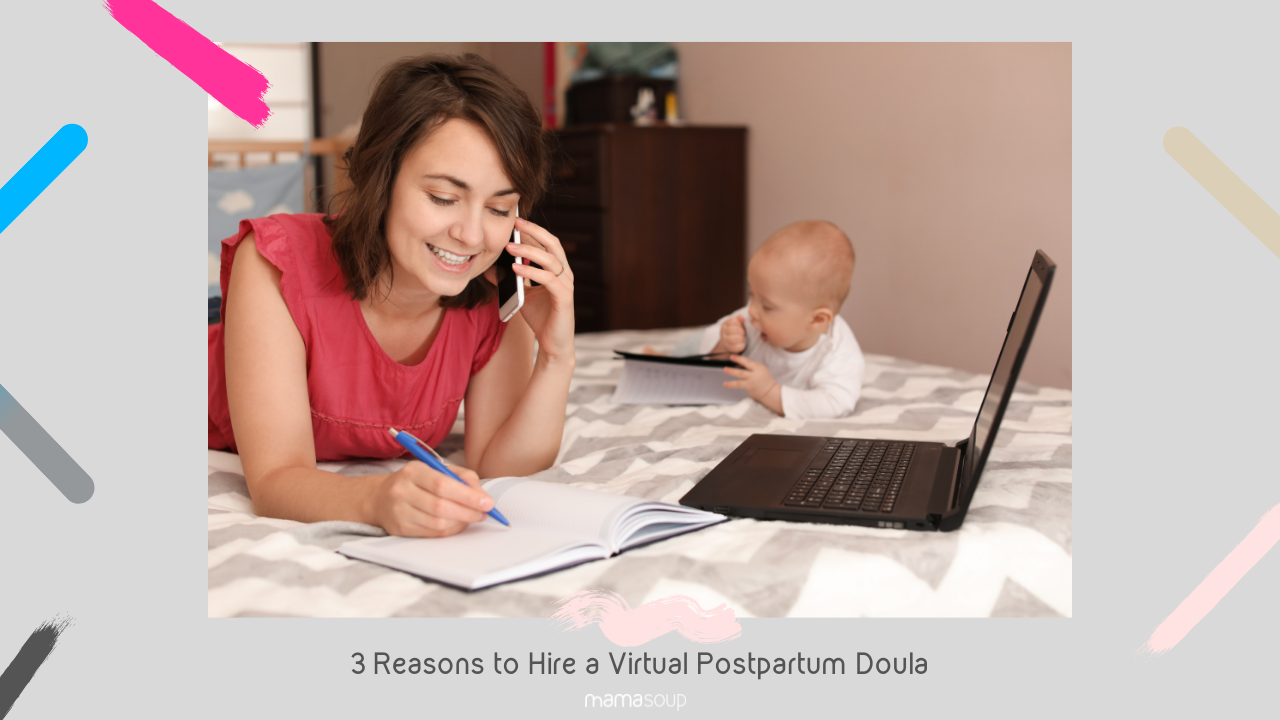 3 Reasons to Hire a Virtual Postpartum Doula
If the pandemic has taught us anything, it's that pregnant women need more support. I totally understand the need to limit traffic in hospitals, but it seemed like the first people to suffer were expectant families: one of the first things to go in hospitals was the ability to bring support people for your birth and postpartum.
For some, this wasn't a big deal. Their plan was to do birth with as few people there as possible. But for others, this meant fear and uncertainty during birth and a lack of extra hands to help with feeding and baby care.
All of this has got the birth pros like myself scrambling to help.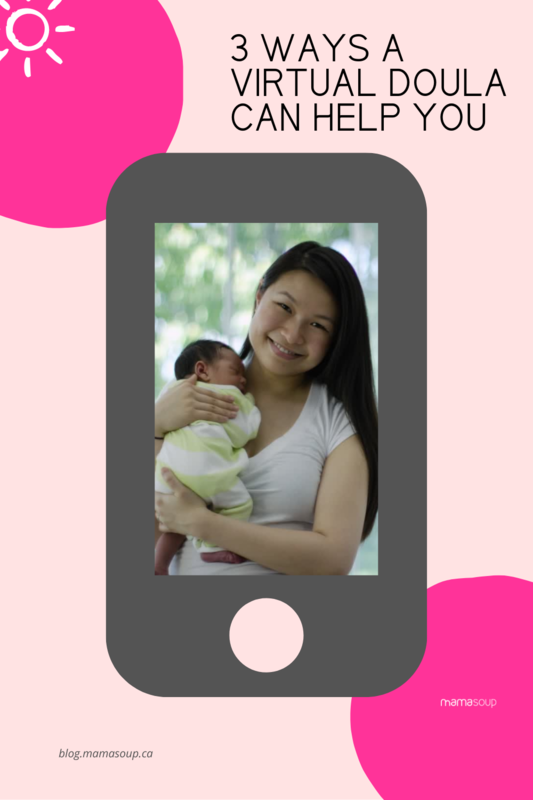 What a Virtual Postpartum Doula Can do for You!
Doulas Play a Special Role in your Postpartum
Any doula worth their fee will tell you that the whole point of hiring a doula is to make sure you have the birth or postpartum support you need. It's not up to us to decide what's best for you, but it's on us to help you figure it out and support the hell out of you.
There's no linear path to becoming a mom.
Whether you got here by pushing a baby out or having your belly cut, whether you had a surrogate or you adopted, you deserve to feel supported and heard as you make the most beautiful and difficult transition of your life. When people feel supported as they navigate the early stages of parenthood it makes healthier relationships and happier communities.
So How can a Doula Help?
1. Physically
If you decide to hire a postpartum doula to come into your home, they will likely be providing physical support.
What does that look like? For some, it looks like making a meal for dinner, doing some laundry, helping care for other children, baby care while you nap, doing some light housework or walking your dog.
As a postpartum doula, I've been hired to do overnight shifts so parents can sleep and only be awakened to feed the baby. I've helped look after toddlers so mom and baby can lie in bed to breastfeed and nap uninterrupted. I've baked muffins, cooked meals, washed dishes...basically anything that helped the family cope with the new demands of a baby.
But how can a virtual doula help you physically if she's not right there with you?
I can help you plan your schedule to cover things like meals, housework and creating a night plan for you and your partner. There are things that you can eliminate from your life to make your postpartum recovery a little smoother!
Even though I can't be there in person, I'm right at your fingertips by text, email and of course by Zoom sesh.
2. Emotional Support
Some people are better candidates for postpartum mood disorders than others simply because of their current situation.
For instance, I don't have a family history of depression but I had postpartum depression after my second baby because I was separated and raising two kids alone in the middle of Nowhere, Ontario with very little support. Back then, I would've loved to have a lifeline but 27 years ago it wasn't a thing.
Hiring a postpartum doula is a great way to ensure that no matter what's going on in your life while you're adjusting to a newborn, your doula is there for you. Since I've been isolated and lonely after birth, I totally understand how you're feeling and I'll be here for you to call when you need to talk it through.
A few ways that I've helped new moms emotionally:
Listening to their birth stories as they decompress

Encouraging them to use art or writing as a form of reconciling their birth experience

Be a trusted confidante as they adjust to a new relationship with their partners

Problem solve ways to help with family dynamics

Remain judgement-free as they navigate the emotional and physical adjustments of becoming a mom
A postpartum doula can help you virtually by phone, text or video calls. Now that I'm running a growing corporation, I'm only taking a limited number of clients virtually. I'm here to hold space for you- if you think you'd like to work with me privately, click the link!
3. They Give you Information
Imagine if you had a question and you didn't have to rely of the terrifying Google results page to get an answer! What a happier world that would be for postnatal families.
They say that information is power and when it comes to postpartum resources I couldn't agree more! The problem is finding them.
---
BTW, that's why I created the Mamasoup app to connect moms to each other, but also to local companies and service providers that can help make motherhood easier. Everyone loves to shop and stay locally-connected, so you can use the app to do that.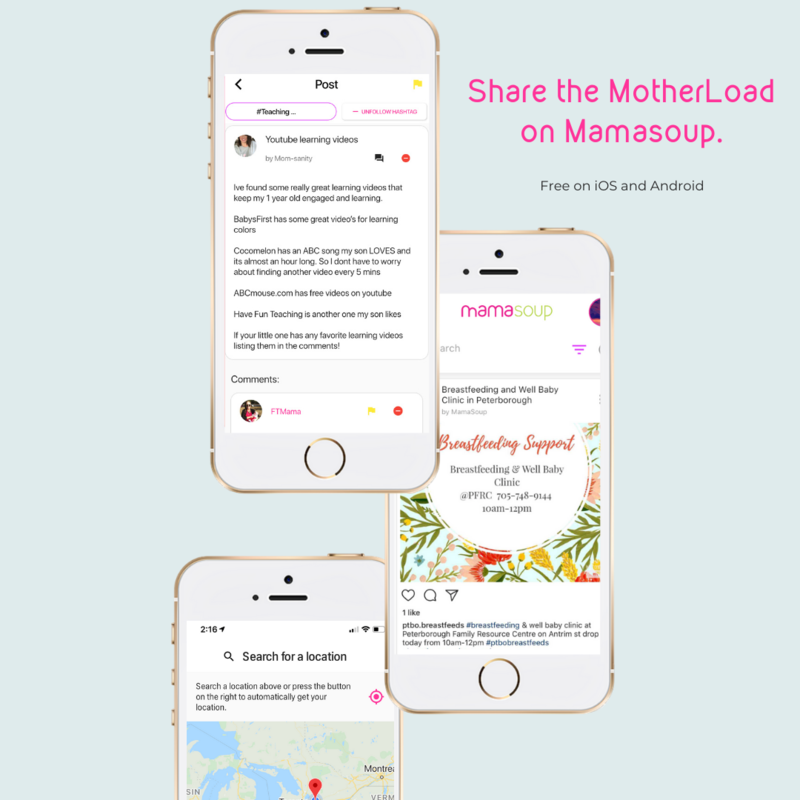 ---
If using an app isn't your thing, you can rely on your doula to help you find your village.
We're talking things you don't even know you need yet.
Things like:
a pelvic floor therapist

someone who sells a variety of baby slings.

where to find a lactation consultant

who sells the best nipple cream

a local chiropractor to realign your newborn
Maybe it's looking for a doctor who will do a circumcision or relieve a tongue-tie so your baby breastfeeds better. Doulas are an unbelievable resource for new parents!
When it comes to hiring a doula, what they can do for you is almost as important as how you'll work together. Really think about what kind of help you'll need and plan accordingly by hiring help!
---
Let's see if we should work together? Click the image below to book a free consultation over Zoom!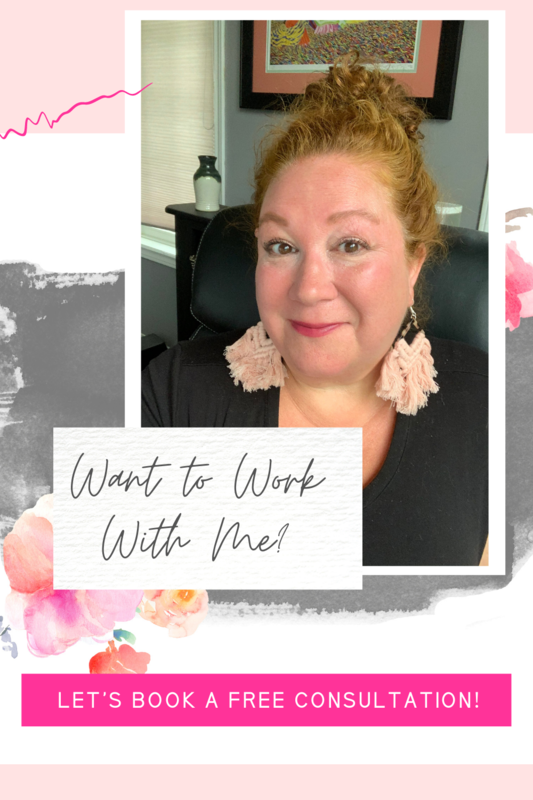 Post Gallery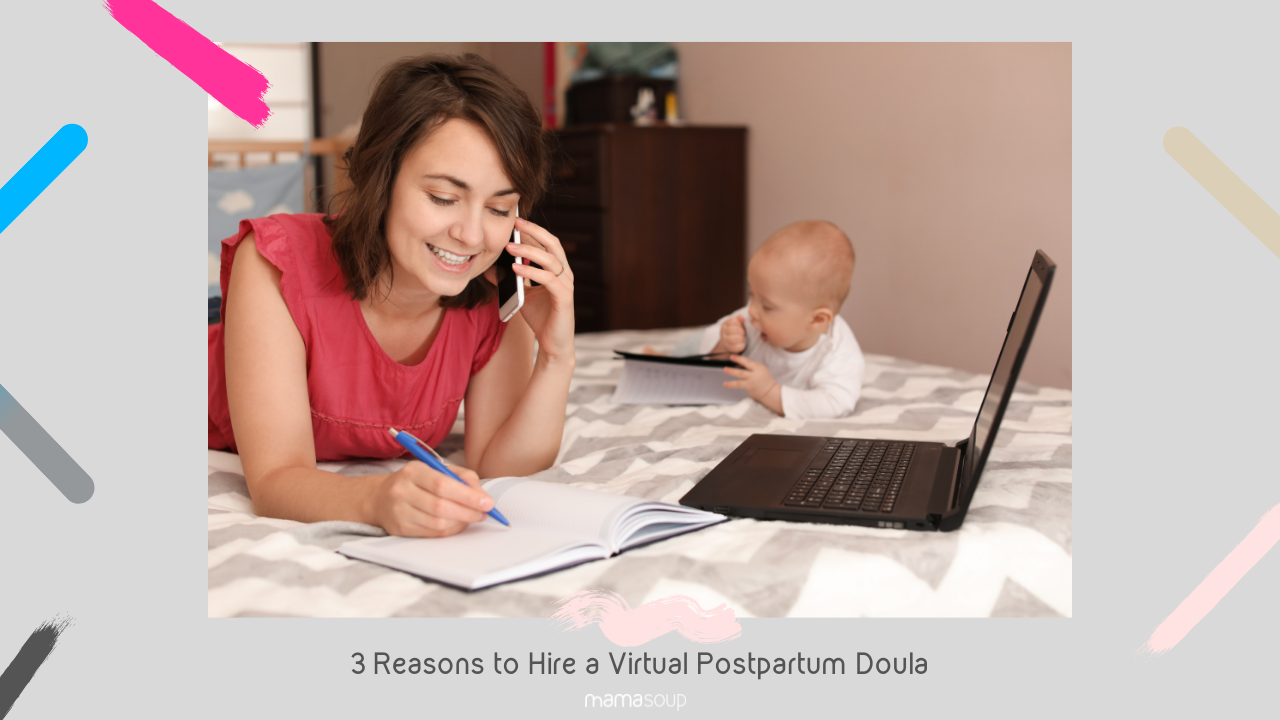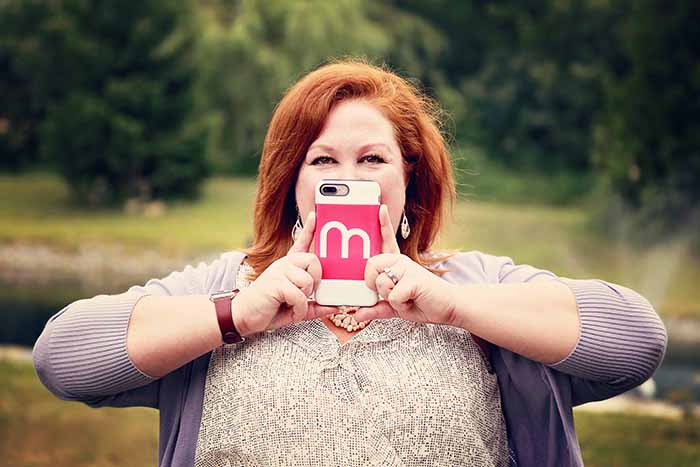 Joanne Ilaqua - CEO of MamaSoup
Hey there, I'm Joanne.
I've spent about 20 years serving women as a nurse, doula and Lamaze educator. I have 4 kids and I know firsthand how lonely and isolating motherhood can be, so I created MamaSoup. I'm mostly known for my love of red wine, spontaneously singing and my confidence in being my true self on social media. When I'm not busy building women up, you can catch me taking Instagram stories of my bulldog Ruby, watching The Handmaid's Tale, playing MUber (Mom Uber) to my kids or vacationing in my favourite town: Cabo San Lucas, Mexico.
I love serving the world by providing a space for moms to connect and support each other. In my opinion, moms are the backbone of communities because they are (literally) raising the future!

As the founder and CEO of MamaSoup, I've been featured on CHEX TV Morning Show, KawarthaNOW, Economic Development- The City of Kawartha Lakes and MyKawartha.

Still with me? Join me over at MamaSoup to keep the conversation going!
Read More