19 Ways to a Better Pregnancy
Take an early pregnancy class, in person or online. Connect with other moms and check in with each other every week by phone, email or text.

The best medication during pregnancy is no medication, but sometimes you need to reach for that medicine cabinet. Download this free guide to the safest over-the-counter medications in pregnancy.

Start using positive birth affirmations early in your pregnancy and repeat them every day.

Do yoga/stretching exercises/pilates- it helps to keep your body limber before you have the biggest workout of your life. If you have a caesarean? It will help you get up and moving quicker for a speedy recovery.

Take a 20-30 minute walk most days of the week.

Eat lots of fruits and vegetables, and drink water while you're pregnant. The fibre and fluid will keep your bowels regular so you don't develop hemorrhoids. They have a tendency to return after pushing a baby out.

Get a body pillow, a wedge, more pillows or a new mattress - You deserve to sleep as well as you possibly can while you're pregnant.

Try to put your feet up (above hip level) at least once a day to help ease swelling encourage blood flow back to your heart.

If you have a family history of varicose veins, or if you feel aching in your lower legs while you're pregnant, wear some mild compression socks or stockings. They can relieve a lot of your discomfort!

Find a registered massage therapist who is qualified in pregnancy massage. They put you on a table with a hole cut out for your tummy. It feels sooo good to lay on your stomach!

Start using guided relaxation now. Recent studies show that a stressed mom during pregnancy can create long term health problems for the baby. You can find them on Apple Music or Youtube.

Ask your doctor about supplementing with Magnesium and Vitamin D- the Magnesium will help reduce leg cramps and both will help you sleep better.

Start using apple cider vinegar for heartburn- a tablespoon in a few ounces of water will provide instant relief.

Create a Mamasoup profile and join a few conversations! It's FREE, ANONYMOUS and LOCATION-BASED so you can meet other moms online or in your neighbourhood.

Do 50 Kegels a day. No more, no less. Here's why!

Find a Pelvic Floor Physiotherapist.

Start using the Depression Test between 28-32 weeks pregnancy. Download it HERE for free! Wondering why? Check out this shocking information about depression and anxiety during pregnancy and postpartum.

Read at least 1 book written by world famous midwife Ina May Gaskin.

Wondering what to expect during your prenatal visits? Download a free guide HERE that outlines the first 30 weeks.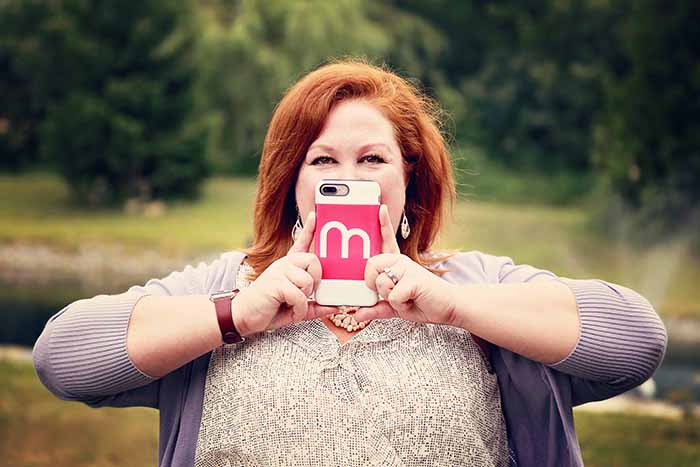 Joanne Ilaqua - CEO of MamaSoup
Hey there, I'm Joanne.
I've spent about 20 years serving women as a nurse, doula and Lamaze educator. I have 4 kids and I know firsthand how lonely and isolating motherhood can be, so I created MamaSoup. I'm mostly known for my love of red wine, spontaneously singing and my confidence in being my true self on social media. When I'm not busy building women up, you can catch me taking Instagram stories of my bulldog Ruby, watching The Handmaid's Tale, playing MUber (Mom Uber) to my kids or vacationing in my favourite town: Cabo San Lucas, Mexico.
I love serving the world by providing a space for moms to connect and support each other. In my opinion, moms are the backbone of communities because they are (literally) raising the future!

As the founder and CEO of MamaSoup, I've been featured on CHEX TV Morning Show, KawarthaNOW, Economic Development- The City of Kawartha Lakes and MyKawartha.

Still with me? Join me over at MamaSoup to keep the conversation going!
Read More